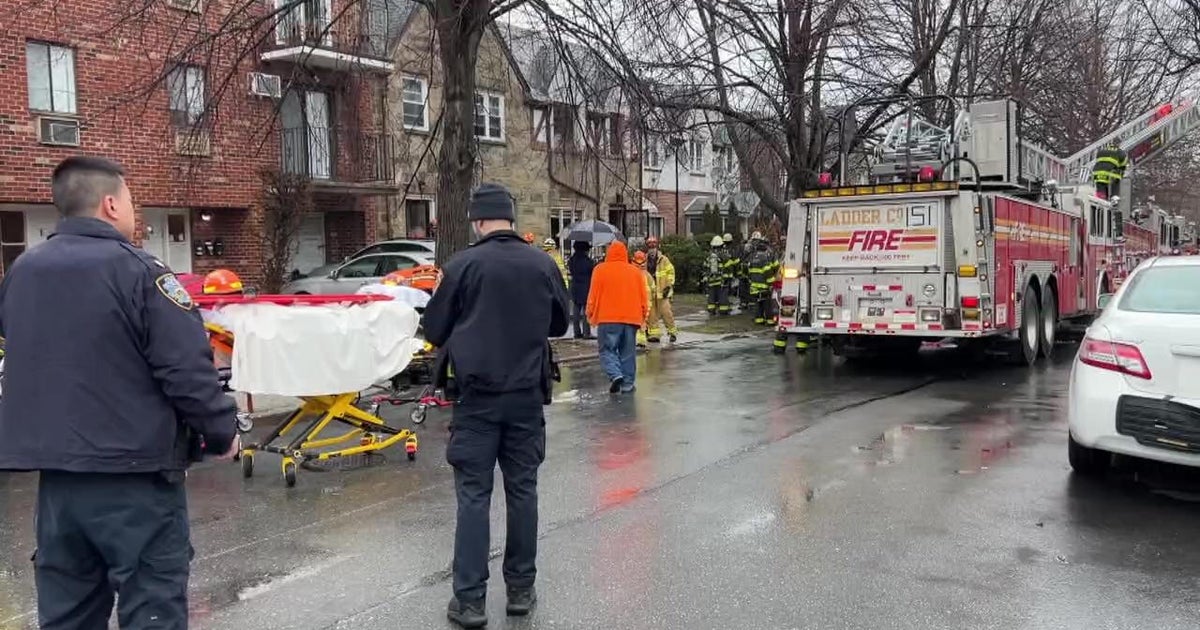 NEW YORK – Eighteen children and four others were injured in a basement fire in Queens on Wednesday.
The FDNY says a total of 22 people were injured.
A child is in serious but stable condition from smoke inhalation and is being treated at Jamaica Hospital.
All other injuries are considered minor and were treated at the scene.
The fire broke out at about 2 p.m. in the basement of the building on 72nd Drive near 147th Street.
Parents were seen rushing to collect the children.
"I think it's the moms, they had the kids. And then a firefighter had a kid, a mom had a kid, I'm guessing, and they took them to the ambulance so they could, I guess, check on them and things. So that was scary to see a whole bunch of kids come out I saw one in a blanket that a firefighter took I think and he had a blanket He ran with him because I think that's probably really bad," says Anny Phillip, who works nearby.
According to the Ministry of Buildings, the basement was used for a nursery and a dental laboratory. Violations were issued for work without a permit and for occupancy in violation of the city records.
The FDNY says the fire was caused by a lithium-ion battery.
"Yes, so the lithium-ion batteries. We have had problems with scooters and bicycles and charging them in recent years, the mismatch of the batteries and the charging cables and lower quality batteries. So the message from the fire department The department wants to be clear make that you must use UL or other regulated and certified batteries. They should not be charged at the entrance or path to exit your house or apartment. You should not charge them overnight," said FDNY Chief of Operations John Esposito .
It took the crew about 40 minutes to bring the fire under control.
The DOB issued a complete evacuation of the building.
Thanks for reading TUSEN NEWS.
Create your free account or log in
for more features.
.