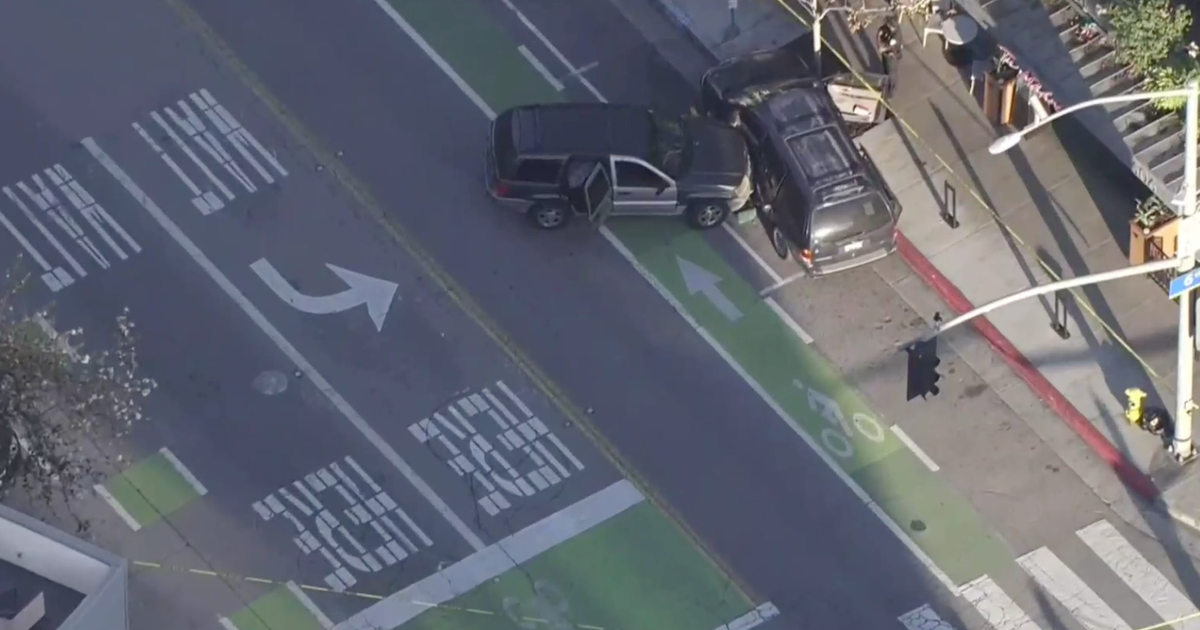 Two men may be charged with attempted murder for their alleged involvement in a shooting and traffic accident in Santa Monica.
The incident occurred around 3:40 p.m. Tuesday near Sixth Street and Broadway, according to the Santa Monica Police Department.
Manuel Jaramillo-Heredia, 52, of Inglewood, and Emilio Reyes, 43, of Los Angeles were charged with attempted murder. The case will be submitted to the Los Angeles County District Attorney's Office for filing on Thursday.
Police reported that officers were pulled over by several people who heard gunshots at the scene, and officers found an SUV and a van both involved in a hit-and-run. The driver of the SUV, Reyes, appeared to have a gunshot wound to his upper arm, authorities said.
Santa Monica police learned that the driver of the van, identified as Manuel Jaramillo, fired several rounds at Reyes, who rammed his SUV into Jaramillo's van twice in response, while still inside.
The two men knew each other and had a fight before the police reported the incident.
Reyes was treated at a hospital and discharged.
Thanks for reading TUSEN NEWS.
Create your free account or log in
for more features.