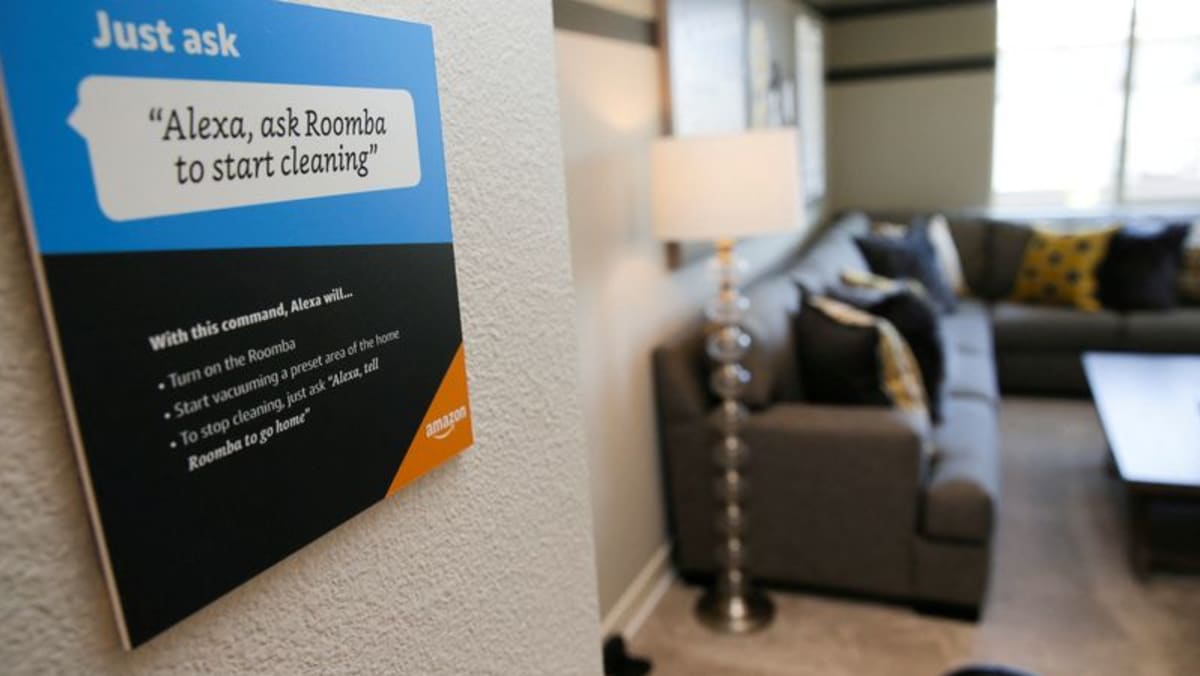 Amazon will acquire iRobot, maker of the robotic vacuum cleaner Roomba, in a cash deal for about US$1.7 billion in the latest effort by the world's largest online retailer to expand its stable of smart home appliances.
Amazon will pay $61 a share, with iRobot valued at a 22 percent premium over its latest closing price of $49.99.
Shares of iRobot rose 19 percent in Friday trading to $59.66. At its peak during pandemic lockdowns, shares of iRobot were more than double that price as hygiene-conscious consumers invested in premium vacuum cleaners.
The acquisition is in line with a vision outlined by Amazon in 2021. Amazon Senior Vice President Dave Limp told reporters, "In five to 10 years, we believe that every home will have at least one robot that will become an essential part of your daily life".
Colin Angle, CEO of iRobot, has also said that homes should have countless devices that communicate seamlessly with each other and one day tackle social challenges such as elderly care.
Amazon already has its virtual assistant Alexa; Ring, who acquired it to improve home security; and a smart thermostat, giving it a range of products in the "internet of things" category, said Ethan Glass, an antitrust expert at law firm Cooley LLP.
Glass said the US Federal Trade Commission, which is already investigating Amazon, will likely review the transaction.
"I'd say there's a three in four chance of an in-depth study and a one in four chance of a challenge," Glass said. "The political appointees have made it clear that they would rather go to court and lose than pass a deal that is later criticized as anticompetitive, especially as they seek to change the laws."
Amazon said it would continue to supply iRobot products to other retailers and keep them compatible with other companies' voice assistants.
Devices make up a fraction of Amazon's total sales. It recently launched a canine robot called Astro.
In addition to sweeping up debris, Roomba vacuums, which cost as much as US$1,000, collect spatial data about households that could be valuable to companies developing smart home technology.
iRobot's fortunes took a dent as consumers began to think about how to spend their money amid rising inflation. Second quarter sales declined 30 percent due to weak demand from retailers in North America and Europe, the Middle East and Africa.
The acquisition comes at a time when analysts expect cash-rich technology companies to experience a wave of mergers and acquisitions to take advantage of low valuations due to growth pressures. Amazon currently has cash and cash equivalents of more than $37 billion and announced a deal last month to buy primary care provider One Medical.
"It looks like (CEO) Andy Jassy is going to be using more M&A than (predecessor) Jeff Bezos and it makes more sense to me now that Amazon is bigger and has more money," said DA Davidson analyst Thomas Forte.
If the deal falls through, Amazon will have to pay iRobot a $94 million termination fee. After closing of the deal, Angle would remain the CEO of iRobot.