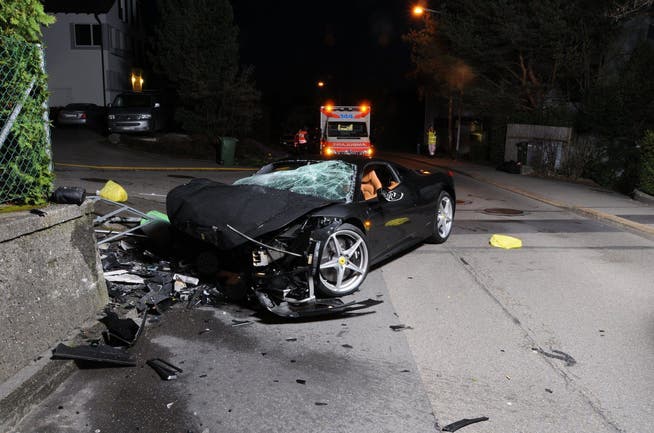 severe penalties

Article on speeding: Road Cross threatens the referendum
The Road Safety Foundation does not want to accept the reduction in speeding penalties proposed by Parliament. If the Parliament does not yield, they organize a referendum.
For Road Cross, the fact that Parliament wants to relax the strict rules for speeders is a "breach of confidence by the legislator and a resounding slap in the face for all concerned". This is what the Road Safety Foundation wrote in a press release on Friday. In it, the organization, which enforced tougher laws in 2012 with its grassroots 'Protection Against Speeders' initiative, calls on parliament to relent. It is still possible: the easing still has to go through the final vote.
Road Cross withdrew the initiative ten years ago because, in return, Parliament introduced strict rules for speeding with the 'Via Sicura' legislative package. This includes, among other things, a fixed minimum prison sentence of one year and a suspension of the driving license for two years – in practice, the sentences are often disproportionate, as the Federal Council and Parliament now find.
"Committed to the victims"
For Road Cross, however, these are proven instruments: In recent years, the number of serious injuries and fatalities as a result of speed-related accidents on Swiss roads has fallen sharply, according to the statement: " The speed article certainly played its part here. Road Cross also points to polls showing that a majority of the population does not want the article to be watered down.
According to Road Cross, the proportionality argument does not hold: articles on speeding are not about accidentally exceeding the speed limit, but about intentional speeding, in which the serious injury and death of 'other road users are ruthlessly accepted. It's a crime. Road Cross is committed to victims. "We have not withdrawn the popular initiative for speeding measures to be weakened again ten years later," said Willi Wismer, chairman of the Foundation Board, according to the statement.