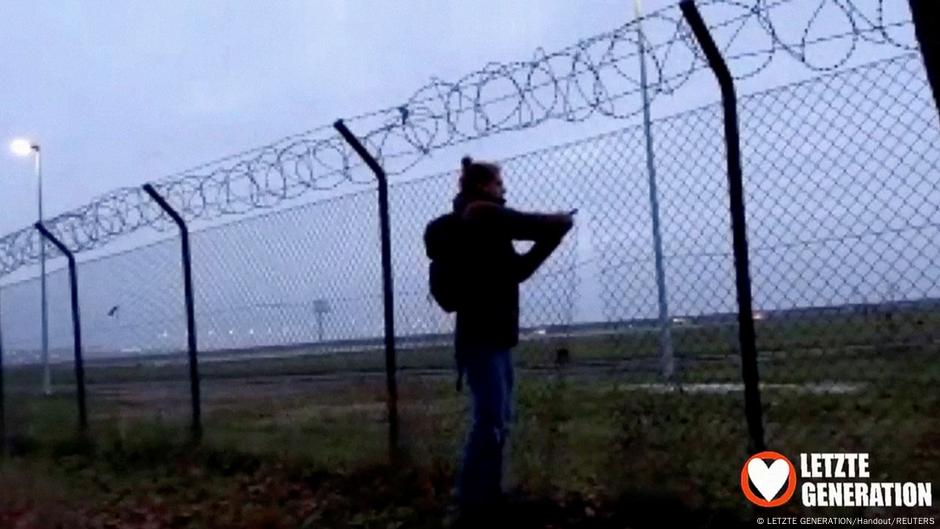 Climate activists briefly closed Berlin Brandenburg Airport on Thursday after gaining access to the runways, an airport spokesperson said.
The airport was forced to close its runways for nearly two hours as protesters from the environmental group Last Generation entered the site from both the north and south sides.
The activists livestreamed their protest on Twitter, with some gluing themselves to the ground and others cycling across the grounds. Footage posted on Twitter showed them cutting through a fence and holding up banners. They said a 70-year-old man was among them and took part in the protest.
Some 13 flights had been diverted to airports in the eastern state of Saxony due to the outage, German broadcaster RBB reported, citing an airport operator.
What did the protesters want?
The activists called on the public to stop air travel and the government to stop subsidizing air travel. They also urged the government to expand the offer of cheap train travel.
"One affluent percent of the population is responsible for about half of the greenhouse gas emissions caused by flights," Last Generation said in a statement.
Last Generation has been responsible for numerous protests in the German capital in recent weeks, including on public roads and at intersections and in front of ministries.
German Transport Minister Volker Wissing said on Thursday that the Last Generation protests were becoming "increasingly unscrupulous" and that "society could not accept such behaviour".
dh/dj (dpa, Reuters)