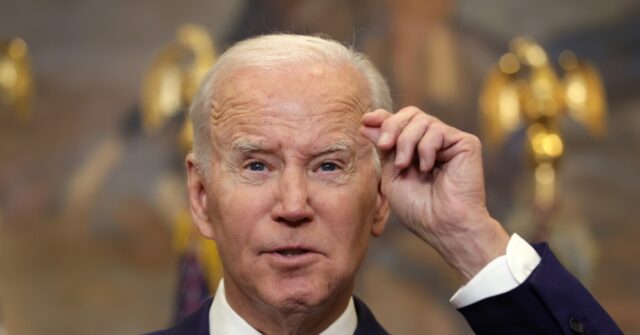 President Joe Biden announced Wednesday afternoon that he has agreed to send 31 Abrams M1 main battle tanks to Ukraine, in an escalation of US support for the war approaching its one-year mark.
"As spring approaches, Ukrainian troops are working to defend the territory they hold and are preparing for additional counterattacks to liberate their country. They must be able to counter Russia's evolving tactics and strategy on the battlefield at very short notice. They need to improve their maneuverability and open terrain, and they need a lasting ability to deter and defend Russian aggression in the long run," Biden said.
"Today I am announcing that the United States will send 31 Abram tanks to Ukraine, the equivalent of one Ukrainian battalion," he said.
Biden did not name the cost, but shortly after his remarks, the Department of Defense announced a $400 million package under its Ukraine Security Assistance Initiative (USAI).
German tanks roll east: Berlin approves Leopard 2s for Ukraine https://t.co/umMWVjhD8W

— Breitbart London (@BreitbartLondon) January 25, 2023
"This $400 million USAI package represents the beginning of a contracting process to provide additional capabilities to Ukraine," the Defense Department said in a press release.
The package was to contain: 31 Abrams main battle tanks with 120mm cartridges and other ammunition; Eight tactical vehicles to recover equipment; support vehicles and equipment; and Financing for training, maintenance and support.
The new package brings the total of US security assistance pledged to Ukraine since January 2021 to $27.8 billion. The U.S.'s total commitment to Ukraine since then has been about $113 billion.
Biden said the US would also provide Ukraine with the spare parts and equipment needed to support the tanks on the battlefield, and that Ukrainian troops will be trained "as soon as possible" in support, logistics and maintenance.
However, he said, "It will take time to deliver these tanks to the field." Neither he nor senior defense officials who previously briefed reporters have indicated when the tanks would arrive there or when Ukrainian troops would be trained to operate them.
Biden said the move was recommended by Defense Secretary Lloyd Austin, though defense officials have for months expressed reservations that the advanced tanks were the right tool for Ukrainian troops at the moment, due to complicated training and maintenance requirements.
But the move comes after intense international pressure to send the tanks.
Backflip: US Now Approving Abrams Main Battle Tanks for Ukraine https://t.co/CKAWEbbVIb

— Breitbart London (@BreitbartLondon) January 25, 2023
Earlier in the day, Germany announced it would send 14 Leopard 2 tanks to Ukraine, signaling a break in a deadlock among NATO members over whether or not to send advanced tanks to Ukraine. The US had supported Germany by sending Leopard 2 tanks, but Germany was hesitant to send them without a commitment from the US to send Abrams tanks.
Biden denied that Germany forced him to send the tanks, saying "We wanted to make sure we were all together."
Biden also said today was Zelensky's birthday and wished him a happy birthday.
He added: "We are with you as long as it takes, Mr. President."
Follow up Kristina Wong from Breitbart News TwitterTruth Social or on Facebook.