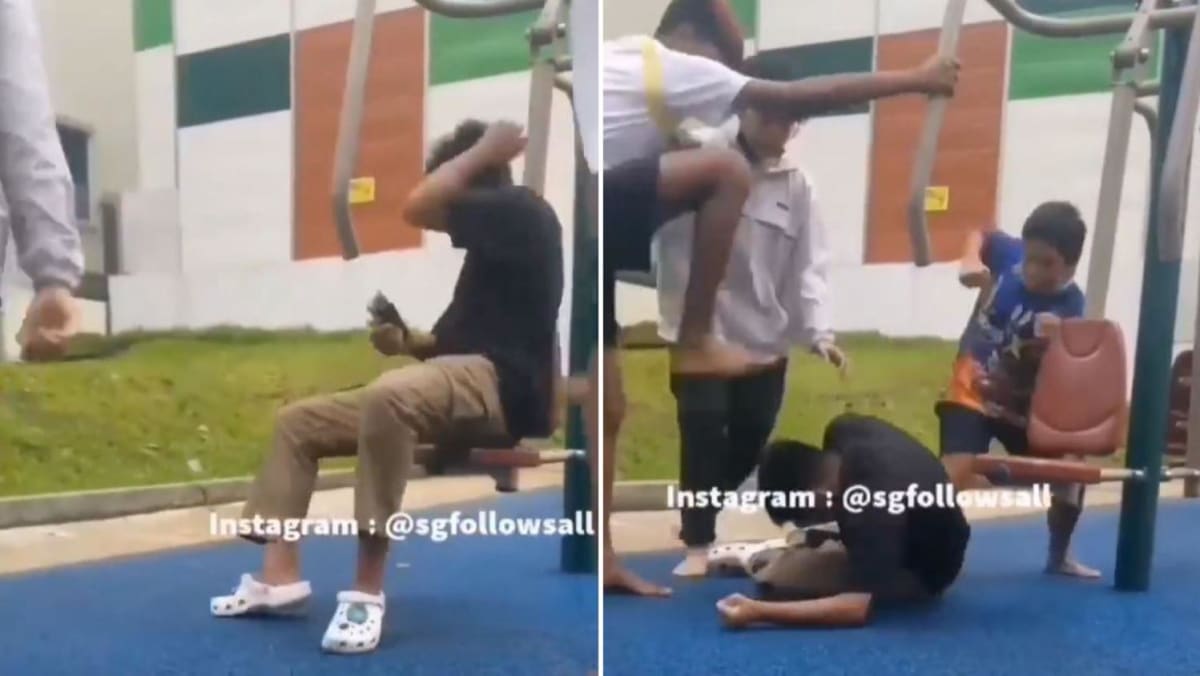 SINGAPORE: A 15-year-old boy has been taken to hospital conscious after a fight broke out at a gym corner in Serangoon.
Police received a call for help at about 4:15 pm on January 15 after fighting started near Block 201 Serangoon Central.
Eight others, aged between 11 and 14, are helping to investigate a case of rioting, police said.
A video posted to social media that lasts about a minute shows a boy sitting on an exercise machine before being kicked in the face.
Two others join in and kick the victim to the ground before all three continuously punch and kick the victim.
You can see the boy being attacked trying to protect himself with his hands as he screams.
The investigation is ongoing, police said.
.