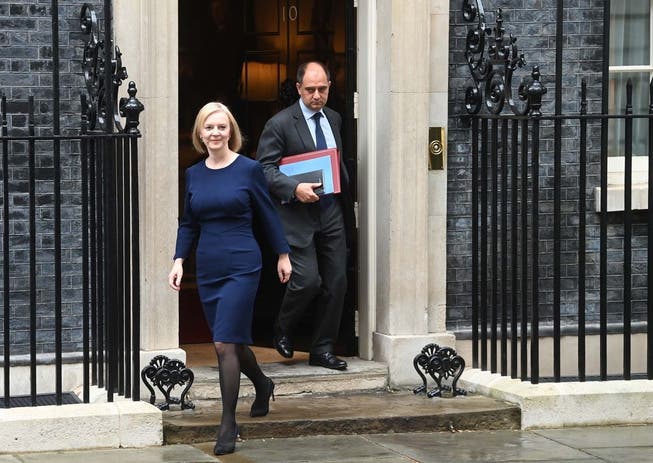 looming recession

British government announces significant tax cuts
The British government under the new Prime Minister Liz Truss wants to boost economic growth with extensive tax cuts for consumers and companies.
The aim is to achieve average growth in the British economy of 2.5 percent, as Finance Minister Kwasi Kwarteng said when the plans were presented in Parliament on Friday. At the moment the British economy is teetering on the brink of recession. The program is to be financed with higher national debt.
"We have lingered in this country for too long with the dispute over redistribution. Now we're focusing on growth, not just how we tax and spend," Kwarteng said.
Among other things, previously decided increases in social security contributions, corporation tax and alcohol tax are to be reversed. At the same time, the base rate of tax on income up to around £50,000 (€57,000) a year is to be reduced from 20% to 19%. Below £12,000 there is no income tax. The top rate of income tax for high earners from 150,000 pounds (about 172,000 euros) a year is also to be reduced from 45 percent to 40 percent. The threshold for the accrual of real estate transfer tax should also increase.
Overall, the government estimates that the measures will save taxpayers around £45 billion (€51.25 billion) by the 2026/27 tax year. A precise estimate by TUSEN authority OBR (Office for Budget Responsibility) should only be available by the end of the year.
The opposition criticized the measures as misguided and primarily aimed at the wealthy. "This is a budget without numbers, a menu without prices," said Labor Party finance spokeswoman Rachel Reeves. (dpa)