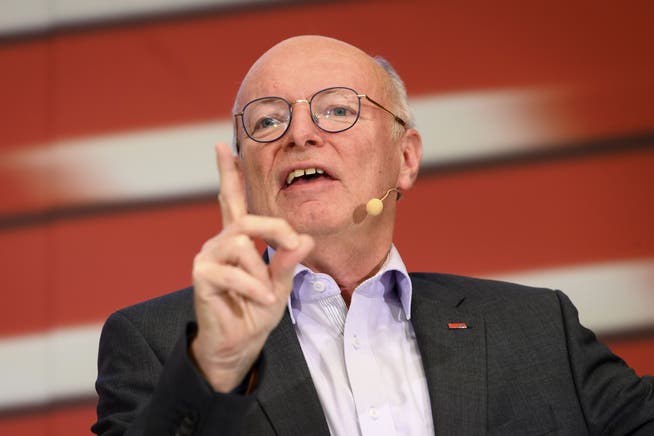 New strategy

Vincent Ducrot, CFF boss: "Employees understand that our existence is at stake. Everyone is careful"
Deutsche Bahn wants to focus more on conurbations. CFF boss Vincent Ducrot wants to "turn every franc three times" – and is worried about the resistance of the population.
CFF are adopting a new strategy and wish to develop leisure traffic and develop in urban areas (according to CH Media). Your boss Vincent Ducrot explains the motivation in an interview.
SBB wants to concentrate on traffic in built-up areas. Doesn't that contradict the idea of ​​public service?
Vincent Ducrot: CFF is and will remain a public service company. But we and our owner, the federal government, are convinced that further development must focus more on built-up areas. This is where the potential lies. We all want to increase the share of public transport. We can do it where most people live and travel.
Where can the offer be extended?
There are still many S-Bahn projects, for example cross-border in the region of Basel, in the region of Kreuzlingen or in Ticino. There are still a lot of places where we can bring more people to the track.
Political resistance from peripheral regions is inevitable if they concentrate on the densely populated part of Switzerland.
No, it is also the political will to develop the system where we are already strong. It goes without saying that we must provide complementary and complementary access to rural areas.
With an extension, maintenance systems are also needed. In doing so, they encounter fierce opposition. In the canton of Zurich, thousands of objections were received against new systems, even from the left and the Greens. Are you worried?
Yes, that really worries us! Take the example of Zurich: the Zurich Transport Association is planning a further partial extension with even more S-Bahn trains. We have to entertain them and turn them off at night. We are modernizing our systems so that fewer new systems are needed, but there won't be without them. We are currently discussing with the cantons and the federal government how to solve this problem, but there is still no final solution.
SBB is under pressure to be effective, he says in his announcement. What does this mean in concrete terms?
We have to return each franc three times before we spend it. It is no different from any other business. For example, we ask ourselves: should we replace things now or can we wait a little longer? It works very well. Employees understand that our existence is at stake. Everyone is watching.
Can the pressure to save also mean reducing the long-distance transport offerings that you operate on your own?
No, because we have a concession that we simply cannot change. We have to see that we are becoming more productive and cheaper. Politicians do not want a reduction in supply.
The new night trains to Rome and Barcelona are missing from your message. Will it no longer be?
You will come a little later. We cannot operate these lines as efficiently as other night trains. I am hopeful that we can still see it, but certainly not next year.
The reservation system remains a problem for international travel. Buying a train journey online is still much more difficult than a flight – and that is not even possible in the SBB app. When will that finally change?
At the end of the year, we will have France fully integrated into our online store. Italy will follow next year and, thirdly, Germany. I hope we can tick that off in 2023. We have also agreed with the main European railways to simplify the tariff system.
You're talking about the online store, but not the app.
With a delay of a few months, we will also be able to sell the tickets to the countries mentioned in the application.