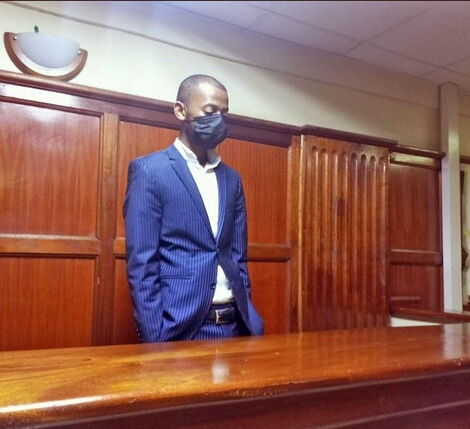 Milimani Chief Magistrate Wendy Micheni ordered the extradition of a Kenyan businessman, Abdulrahman Imran Juma, to the US on charges of money laundering.
According to the verdict of Friday, September 23, Micheni has issued the injunction allowing US authorities to charge charges for conspiracy to commit wire transfer fraud, conspiracy to launder money and aggravated identity theft.
Juma is said to be part of an international fraud scheme that conspired to defraud a magnate who wanted to invest in a multimillion-dollar project to build a school in Qatar.
According to court documents, Juma orchestrated the plan that caused the businessman to lose more than 1.1 billion Ksh.
Abdulrahman Imran Juma appears in court on Friday, September 23, 2022
Twitter
ODPP
The fugitive is said to be part of a syndicate that orchestrated a plan with his co-conspirators already in U.S. court for the Central District of California to defraud a victim seeking a lender to invest in a project to building a school," said the report of the director of the Public Prosecution Service in part.
When issuing the orders, the judge insisted that there was no evidence that Juma will not receive a fair trial in the US.
However, Juma has filed a request through his lawyers to have the orders overturned. However, the prosecution opposed his offer to extend his bail.
The judge ruled on Juma's plea on Monday, September 26.
According to court documents filed in the US, Juma allegedly collaborated with Nigerian influencer Ramon Abbas, aka Hushpuppi, to defraud the tycoon.
He is said to have built the entire network and brought the Nigerian influencer on board, hatching the idea in Nairobi before presenting it to Hushpuppi, who happily accepted it.
Hushpuppi continued to recruit other individuals from Nigeria, including a police commissioner.
"On November 12, 2019, the financial adviser and victim traveled to Kenya to meet Juma in person," an FBI agent said in a filed affidavit.
"During the meeting, the victim signed a contract with the company underlining that the victim was responsible for paying an advisory fee of Ksh24 million through a law firm in Kenya," the FBI added.
The FBI later had him arrested before the multi-billion dollar fraud syndicate came to light.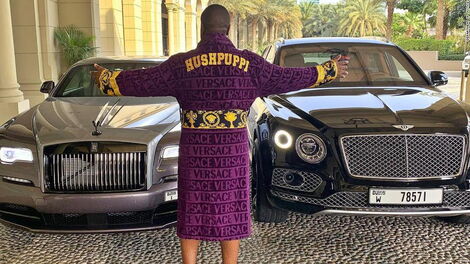 Archive photo of Nigerian influencer Ramon Abbas
File
to arrest scam