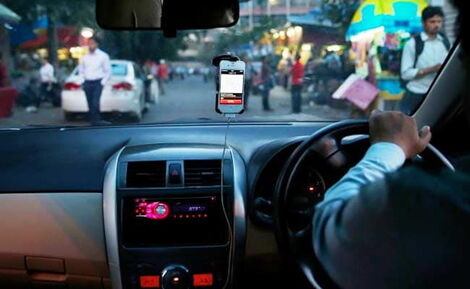 Detectives from the Criminal Investigations Directorate (DCI) detain a married woman who faked her own kidnapping to escape with a taxi driver for a weekend getaway.
The woman reportedly disappeared from her home on Friday September 17, leaving her husband in distress.
The middle-aged woman then issued a distress call to her husband, claiming to have been kidnapped by strangers who demanded a ransom of Ksh 200,000.
Her family and her husband collected 17,000 Ksh and sent it to the alleged kidnappers.
An archive photo of a taxi driver
Twitter
The woman and the taxi driver withdrew the money and then checked into a hotel in Malaa, Machakos County, and began to enjoy the ransom.
Another Ksh40,000 was sent on Monday, September 19, and the two traveled from Malaa to Mtito Andei to withdraw the money and continue with their pleasure.
Her husband had previously filed a missing person report at DCI's offices in Embakasi, claiming that his wife was kidnapped while walking along Loita Street in Nairobi's central business district.
The detectives took action by following her using her phone.
However, as detectives moved closer to them, the alleged kidnapper had promised his 21-year-old girlfriend, a student at the University of Agriculture and Technology Jomo Kenyatta, that he would take her with her over the weekend. -end.
The girlfriend kept calling until the alleged kidnapper decided to change cars to pick her up in Juja.
As detectives later established after apprehending them, the three had moved to a one-room rental in Sagana in order to throw the detectives off balance.
The married woman, justifying her move, said she forced her disappearance to escape creditors, who have been on her neck since she lost her job.
The three were transferred to Embakasi police station pending charge.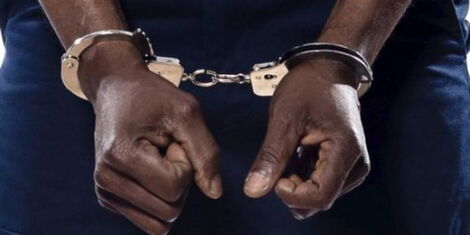 Handcuffed man
Digital Citizen