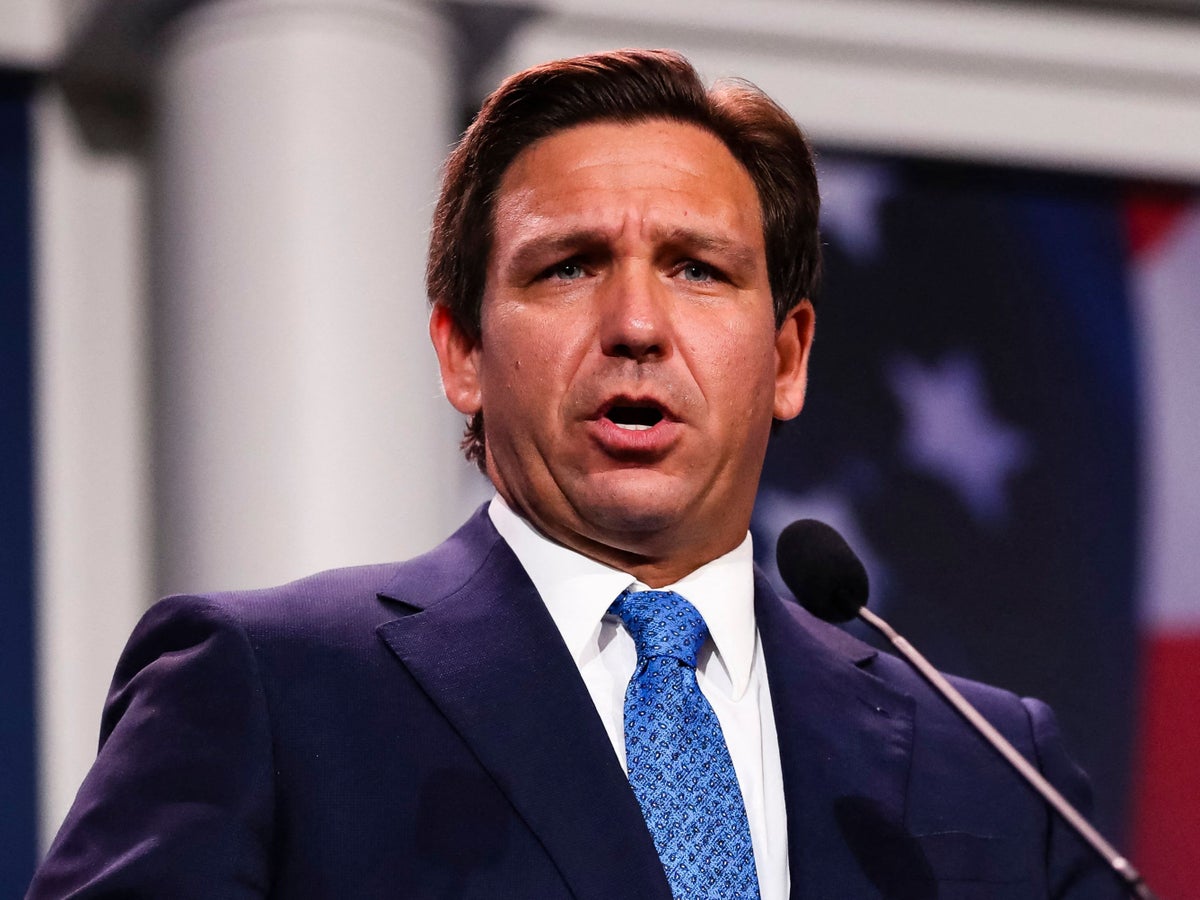 Ron DeSantis has reason to celebrate as Donald Trump makes an open pitch to his party's grassroots, his first item on the 2023 agenda.
Florida's governor, who has yet to announce a 2024 campaign, led the former president in a North Carolina Faith and Freedom Coalition poll released Wednesday; the poll is one of the reliable gauges for tracking the support of white evangelicals running in the Republican Party presidential primaries.
DeSantis led the former president by as much as 12 percentage points in the survey results released Wednesday; that margin is a serious blow to Mr. Trump's narrative, in which he depicts continued dominance of the Republican Party on a large scale, a narrative reinforced by selective polling that he regularly highlights on Truth Social.
The results of the Faith and Freedom Coalition's straw poll come as Trump pulls an obvious ploy to bolster his party base in anticipation of potential challenges to his 2024 dominance.
On Tuesday, he was photographed meeting Chaya Raichik, the right-wing Twitter personality celebrated by conservatives and reviled by the left for her Twitter account known as "LibsofTikTok," a channel dedicated to picking people to be seen as members of the LGBT community or otherwise identified as "Democrats" by right-wing parties.
"I asked him if his first tweet can retweet this," Ms Raichik wrote, referring to Trump's ban being undone on Twitter, Facebook and Instagram.
The account is accused of encouraging abuse against Americans of no public significance, allegedly leading to suicides and targets of Ms Raichik's posts absconding for fear of violent threats.
At the same time, Mr. Trump's Truth Social account has been consumed with criticism of the multitude of criminal and civil investigations now underway against him, as well as his own efforts to portray himself as the inevitable GOP candidate for 2024.