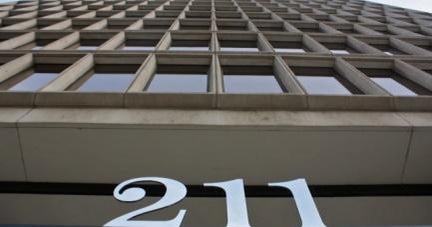 (TUSEN DETROIT) – A Detroit man will serve life in prison after photographing himself sexually assaulting a young child and forcing an adult into prostitution, according to US Attorney Dawn N. Ison.
Ryon Travis, 39, was convicted in July 2022 of producing child pornography and sex trafficking.
Police were investigating Travis in connection with identity theft.
Detectives searched his phone for fraud and found explicit photos of child sexual abuse. Officials say these photos depicted the penetration of a prepubescent child.
Police went to Travis' house a second time to collect evidence, and they discovered a woman chained by the neck to a poll in the living room.
Further investigation revealed that there were several women in the house, and Travis considered them his wives.
According to the police, he arranged commercial sex dates for these women.
When one of the women tried to leave Travis' house, he forced her into prostitution by tying her to a poll.
"Child sexual abuse leaves an indelible impression on the victims. The documentation of the abuse makes this crime even more egregious. This defendant also forced an adult woman into prostitution by physically holding her with a chain. The public must be protected from Ryon Travis, and this long sentence helps with that," said attorney Ison.
Thanks for reading TUSEN NEWS.
Create your free account or log in
for more features.
.