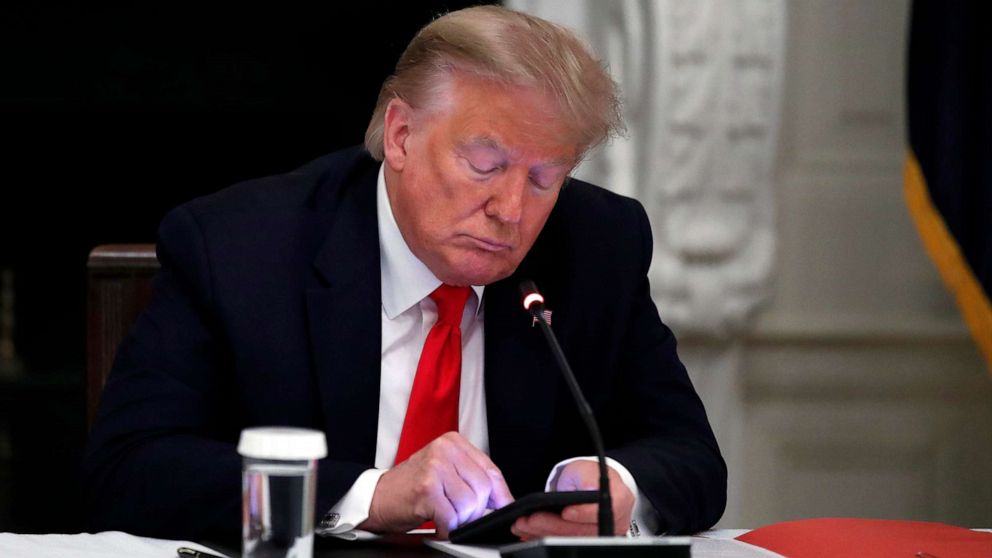 Meta announced it will allow former President Donald Trump back on Facebook and Instagram "in the coming weeks," ending a two-year suspension.
Trump was banned from his Facebook and Instagram accounts on January 7, 2021, in the wake of the January 6 attack on the Capitol, over concerns that his posts incite violence. Facebook later said the suspension will last for two years, after which it would be reassessed.
"The suspension was an extraordinary decision taken under extraordinary circumstances," Nick Clegg, Meta's president of global affairs, said in a statement Wednesday. "The normal course of action is that the public should be able to hear on our platforms from a former president of the United States, and a declared candidate for that office."
"Now that the suspension period has expired, the question is not whether we choose to reinstate Mr. Trump's accounts, but whether such extraordinary circumstances remain that warrant extension of the suspension beyond the original two-year period. the statement said. continued.
Clegg said Meta is putting in "new guardrails" and Trump is now getting "increased penalties for repeat offenses."
"In the event that Mr. Trump posts any additional content that violates the law, the content will be removed and he will be suspended from one month to two years, depending on the severity of the violation," Clegg said.
Trump lawyers had recently written to Meta executives asking for a meeting to discuss "speedy recovery on the platform," according to a copy of the letter reviewed by TUSEN News.
The letter, addressed to Meta CEO Mark Zuckerberg and two other executives, alleges that the ban on Trump's account "has dramatically distorted and hampered public discourse," and represents "a deliberate attempt by a private company to influence Mr. to silence Trump."
Trump, who announced a third bid for the White House last year, responded to his reinstatement in a post on his social network Truth Social
"Something like this should never happen again to a sitting president, or anyone else who doesn't deserve retaliation," he said.
Trump did not specify in the post whether he plans to use Facebook or Instagram.
The former president was also permanently suspended from Twitter in the wake of the Capitol attack, with the social media site's leadership at the time saying the ban was due to fears of further incitement to violence.
Elon Musk finally reinstated Trump's Twitter account in November 2022, after posting an online poll asking Twitter users if he should undo the former president.
Trump hasn't tweeted since his reinstatement.
This is an evolving story. Check back later for updates.