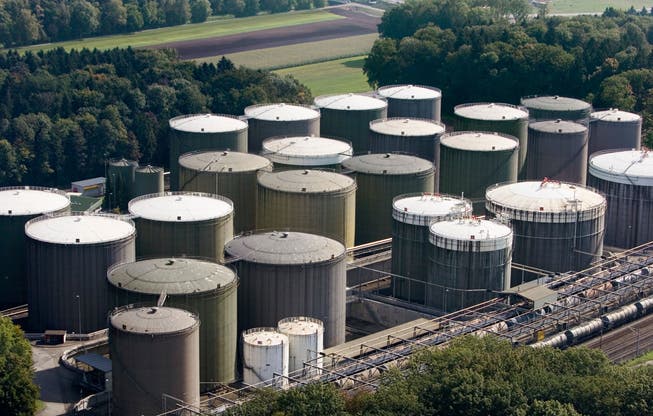 security of supply

Federal Council releases oil reserves and recommends switching to heating oil operation for dual-fuel systems
Switzerland is preparing for an energy crisis in winter. The Federal Council is now acting: it will release the compulsory oil stocks from October. He also recommends switching from dual-fuel systems to heating oil operation.
The Ukraine war is also having an impact on the security of energy supply in Switzerland and Europe. The federal government has been preparing for a possible electricity and gas shortage since spring. On Friday, the Federal Council dealt with the issue again and made the first decisions.
From October 3rd, the compulsory stocks for petrol, diesel and heating oil as well as kerosene will be released. The Federal Council justifies the step with "limited capacities on the Rhine and logistical problems with foreign rail transport". With the release, Switzerland's supply of mineral oil products will also be ensured from October, according to a statement from the Economics Department.
Storage lasts for several months
It is not the first time that the national economic supply has resorted to compulsory stocks this year. The reserves for petrol, diesel oil and heating oil are sufficient for around 4.5 months. With Flugkerol it is 3 months. The compulsory stocks serve to support the market in the event that it can no longer meet demand for logistical reasons.
The Federal Council also acted in the gas sector. In order to achieve the voluntary savings target of 15 percent, he recommends that operators of dual-fuel systems switch from gas to heating oil. With the implementation, "significant amounts" of gas could be saved quickly, emphasizes the Federal Council. This makes a valuable contribution to security of supply. In order to make the transition easier, the state government is relaxing the limit values ​​for nitrogen oxides and carbon monoxide by March.