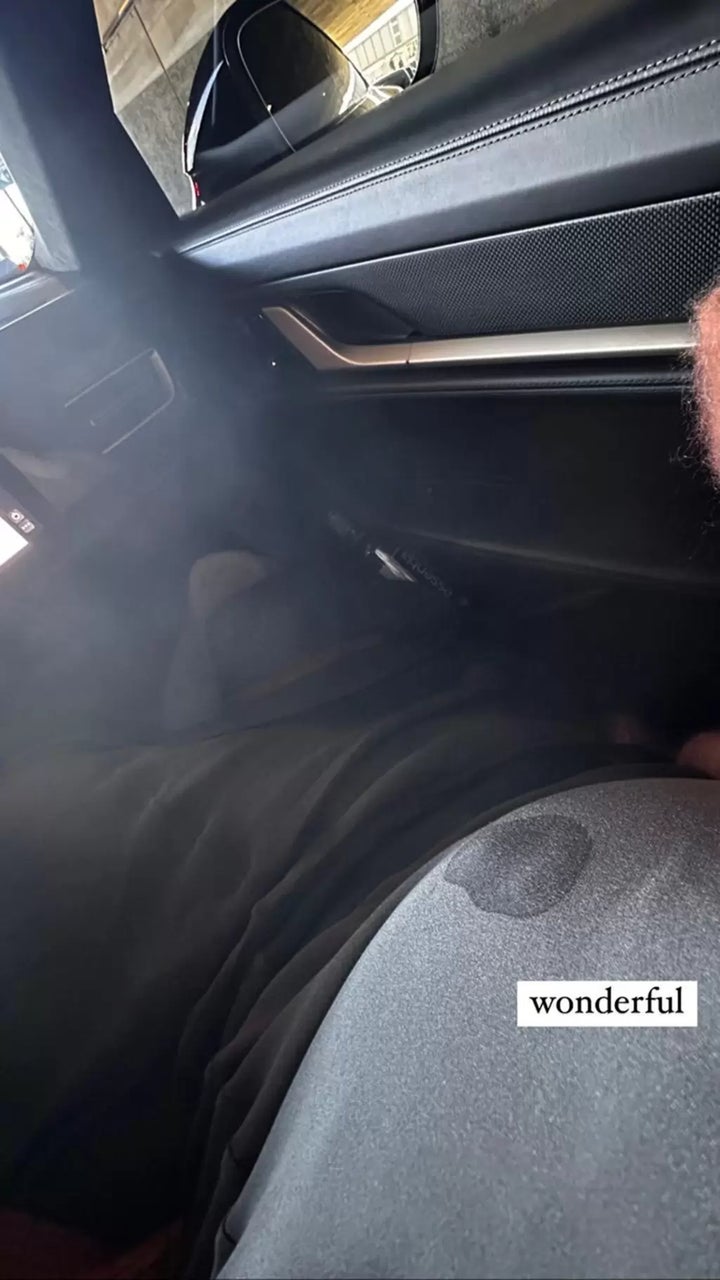 Chrissy Teigen seems to be embracing the clingy side of motherhood.
On Monday, the model posted her first Instagram photo of herself since the birth of her third child, Esti Maxine. on January 13, and it's pretty obvious there were no filters or edits involved.
The photo shows Teigen with her face obscured by a large hat and wearing a long, black dress with stains on her skirt and breasts, likely from breast milk or other leakage.
In her caption, Teigen refers to having to "bandage" a wound from her childbirth, which involved a C-section.
"omw to bandage both my wound and 3.8 second clips of a Beyonce performance in Dubai until I get a full HBO special," she wrote.
Teigen's fans praised her for her honest portrayal of life after giving birth.
"Nothing says postpartum authenticity like milk stains!" a fan responded to Teigen's post.
"I love that you leak through everything in the first few weeks after giving birth," another fan commented. "You wake up at night and you think 'Is it pee? Is it milk? Or is it sweat?' So many body fluid options.
"The soaked stage.. everything is soaked ❤️" another fan quipped.
The 'Chrissy's Court' star followed up her post with an Instagram Story featuring another stain.
"Amazing," Teigen jokingly captioned the photo.
The cookbook's author has been candid about the messier aspects of postpartum life.
Last week she posted her first photo of her newborn babywith her two other children with her husband, John Legend: 6-year-old Luna and 4-year-old Miles.
"The house is buzzing and our family couldn't be happier," Teigen wrote in the caption for Esti's Instagram debut. "Daddy cries with joy every night to see Luna and Miles so full of love, and I learn you still need diapers with ac section!? "
.