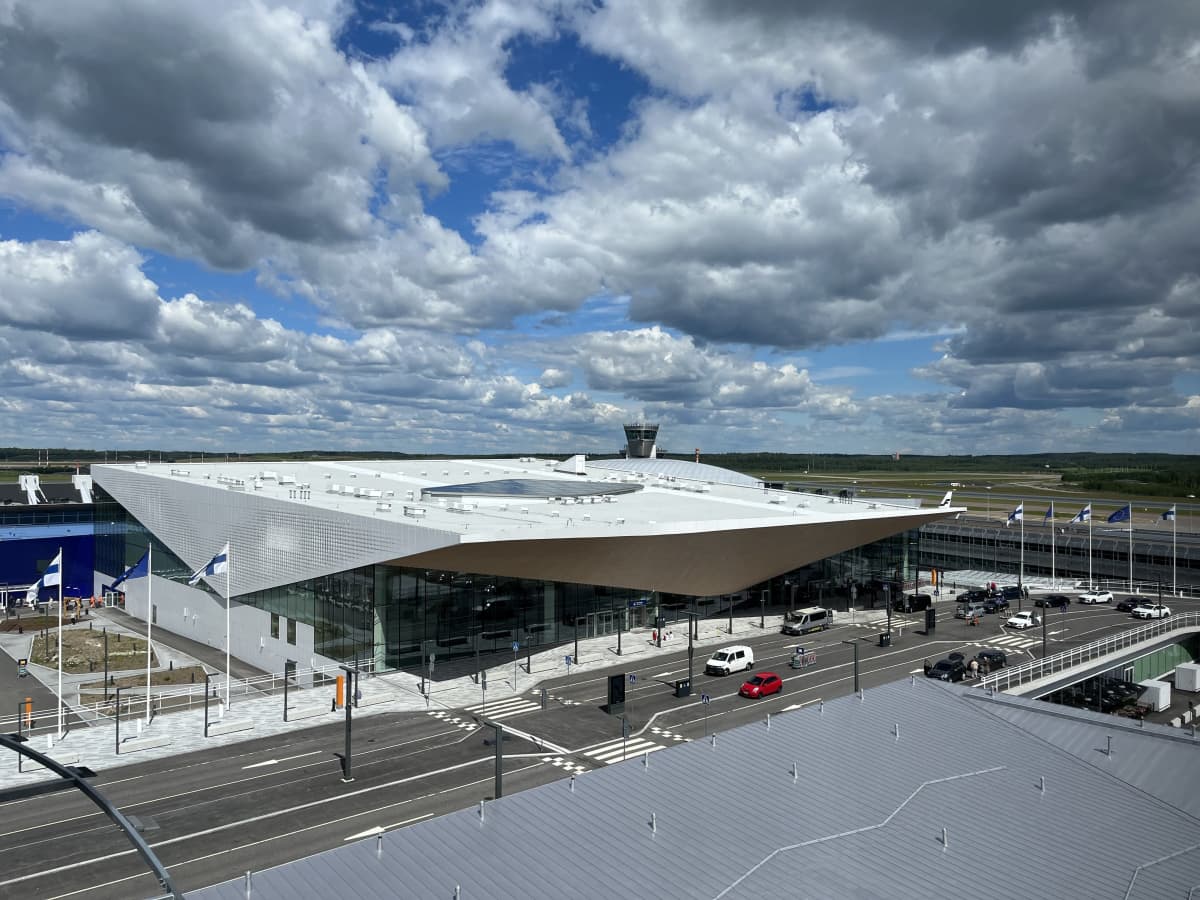 The airport's nearly decade-long development program will finally come to an end next year.
Since Tuesday, check-in points, security checks and baggage claims at Helsinki Airport have been centralized in a single terminal.
State-owned airport operator Finavia said Terminals 1 and 2, as well as the connecting walkway, had been taken out of service. The old departures and arrivals halls have been closed and turned into facilities for passengers and staff.
Travelers will no longer need to wonder which terminal they will depart or arrive from, Ulla Lettijeff, The director of Helsinki airport Finavia, explained in a press release.
The company added that the single terminal will make it easier to move around the airport and access services.
The last time Helsinki Airport operated in a single terminal was almost 30 years ago.
The airport's nearly decade-long development program will come to an end with the opening of a new baggage claim hall next year, Lettijeff said, adding that there were still construction sites in the area. the entire terminal, as a few new service points were still under construction.
Record the number of passengers
The airport saw record passenger numbers in June, while simultaneously suffering from staff shortages.
Compared to bottlenecks and queues at several international airports this summer, Mr Lettijeff said the situation at Helsinki airport was tolerable, with waiting times generally remaining below half a hour. hour.
"We are at the height of the busiest season of the summer," remarked Lettijeff. "We are constantly working hard to ensure that all processes run smoothly."
Since last fall, more airport staff have been hired, thanks to new security screening technology that can speed up queues, Lettijeff said, and travelers are no longer required to remove laptops, liquids or electronic devices from their bags at the airport security checkpoint.
Passengers should, however, allow plenty of time to travel and arrive at the airport well in advance, Lettijeff advised, especially during peak hours such as early morning or afternoon between 2 p.m. and 4 p.m.