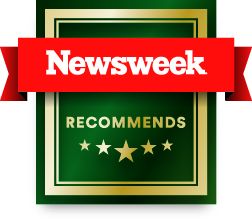 The Hisense 26.6 Cubic Foot French Door Refrigerator with Ice Maker is a beautiful refrigerator that looks more expensive than it is, has excellent features and is a great way to bring more organization to your kitchen.
For the past few months, I've been testing the Hisense HRF266N6CSE refrigerator, which sold for $1,599. Tried this at home with two teenagers and a busy kitchen and fell in love with the water dispenser inside, the innovative storage and the modern style. Since then, this model number has been recalled due to the loosening of the door hinges. The issue has been fixed and the model name has been updated to HRF266N6CSE1 (also $1,599). Furthermore, these refrigerators are identical.
The Hisense offers plenty of storage space inside. Still, it doesn't take up as much space as our previous refrigerator, thanks to the integrated door handles.
TL;DR
Pros:
Modern, smart design
Smart use of interior space and organization
Water and ice without a dispenser on the outside
cons:
Shows fingerprints
Door storage options are fixed
Buy from Lowes.
Using the Hisense French Door Fridge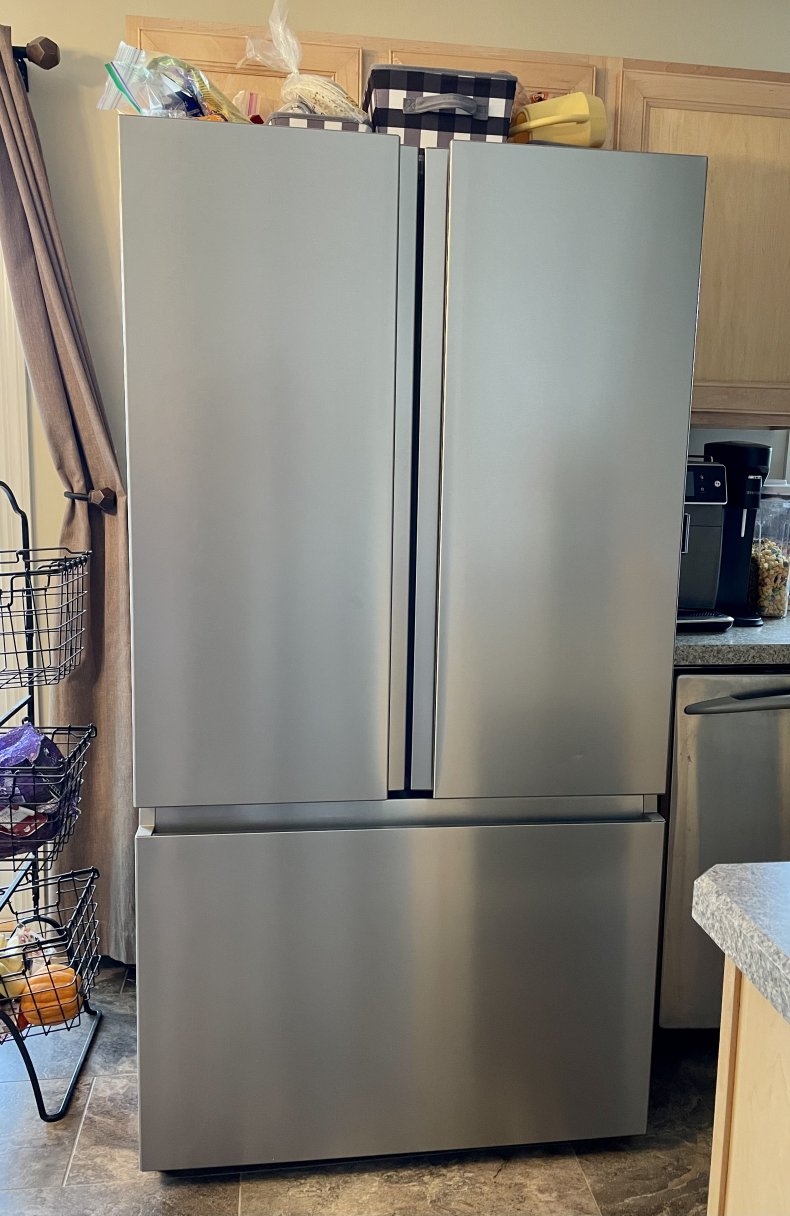 Hisense does a fantastic job of designing around the annoyances most refrigerator users face on a daily basis. This refrigerator is one that I like to have around the house and use.
This may seem like a small detail, but it's important: the water dispenser starts quickly and stops immediately after you withdraw your glass. So many refrigerators don't stop sending water fast enough, leading to water on the floor, in a drip tray, or on your clothes. Hisense's interior water dispenser is fast and impressive. The dispenser inside is great for cups, but can be a pain to fill more bulky items.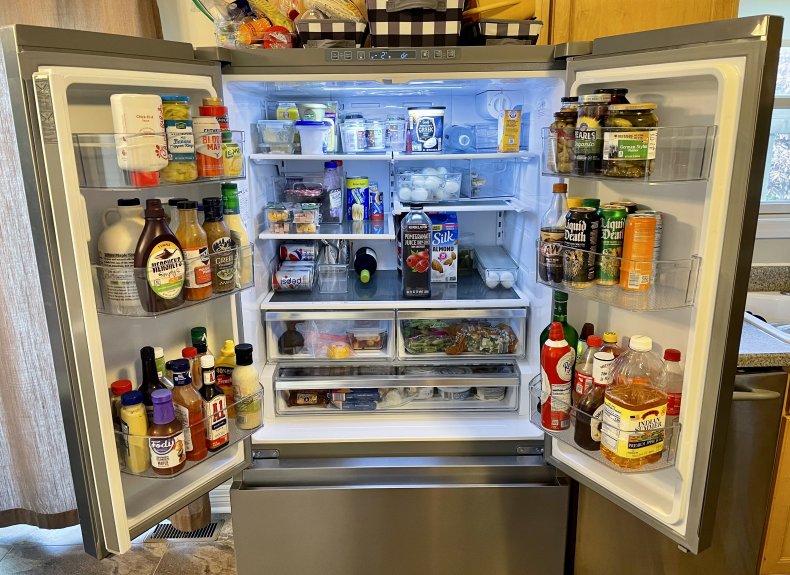 It sits on the inside of the refrigerator, which means that the front of this model is visually very clean. This design choice also means that no water or ice dispenser takes up storage space in the door or refrigerator. This frees up plenty of space for three storage bins on each door. It would be nice if the door storage was adjustable up or down.
There is plenty of space when both patio doors are open. For example, we could fit a charcuterie tray or a large pizza box in it. The shelves are all glass, which looks great, provides light in the fridge and makes it easy to find things. One of the shelves pushes back to accommodate larger items like pitchers without much rearranging.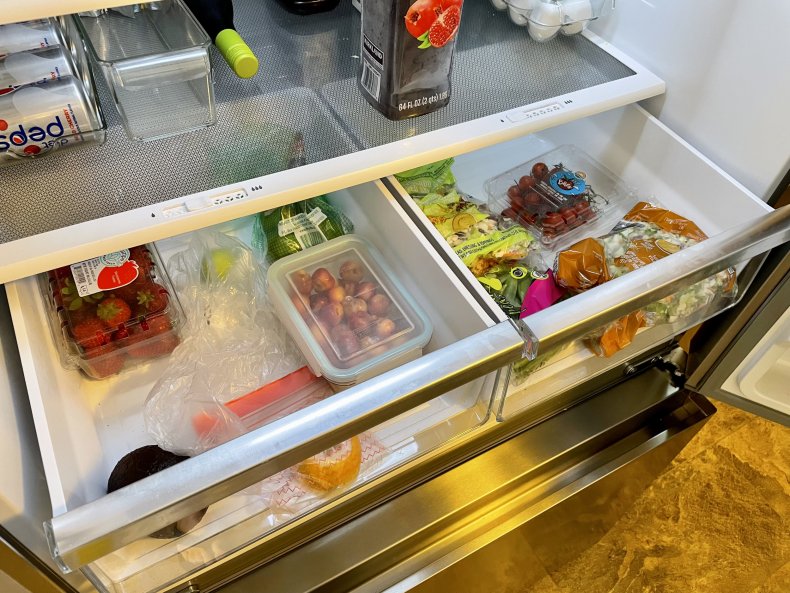 The meat and cheese drawer is wide and deep, making it very easy to organize, and can hold a lot without stacking. This ensures that everyone can see what's in the drawer, which can accommodate additional storage bins for smaller snacks. There are two fruit and vegetable drawers, each with a ventilation option, which can keep various items fresh.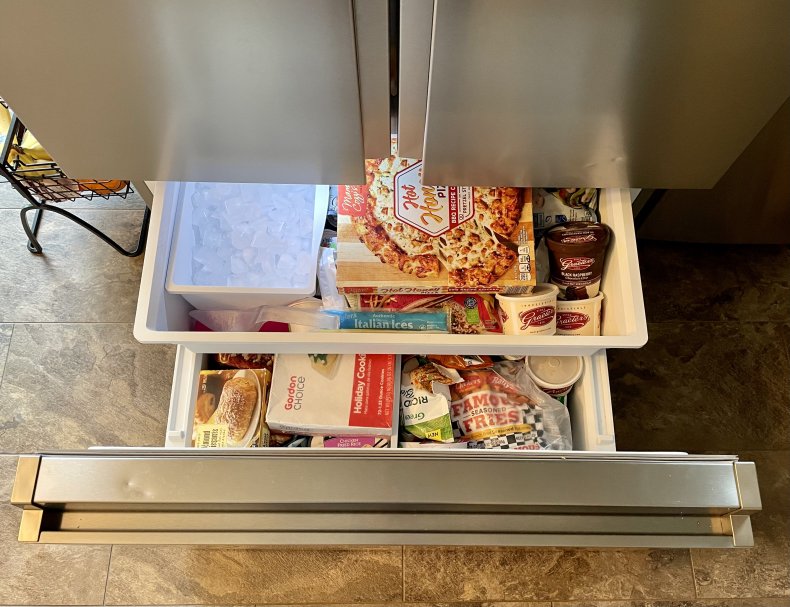 A two-tier freezer provides a significant amount of storage and organization. The bottom freezer section does need to be stacked, and although you have to dig through it to find some items, there's plenty of usable space. The top freezer drawer slides in and out smoothly. This is where the ice tray sits for easy access. We bought a plastic scoop to fill cups and cups quickly. The water filter lasts for six months and costs $45.
Hisense French door refrigerator design and performance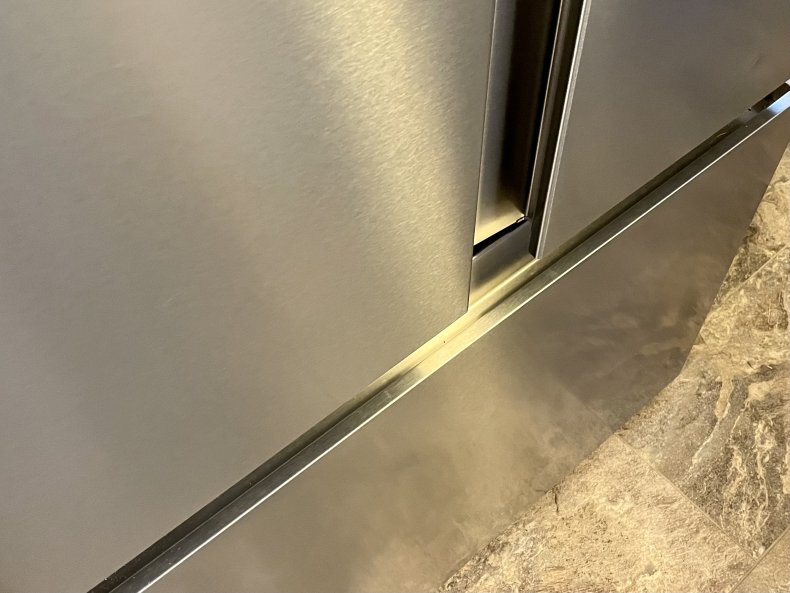 The Hisense French Door refrigerator has a modern look with a sleek design, thanks to the water dispenser inside and the ice maker. However, combined with its stainless steel finish and integrated handles, it seems like a much more expensive device. Since there are no handles protruding, it also opens up the area to walk between the fridge and the kitchen island.
The stainless steel front of the refrigerator is magnetic, perfect for displaying children's artwork. It does show fingerprints, but is easy to clean. The sides of the fridge are gray instead of black, making it blend in with the kitchen rather than stand out and show dust.
Occasionally something will slip from the top level of the freezer drawer to the back of the freezer, but it's easy to reach in from the sides to grab it. Hisense makes a very quiet refrigerator, a must in an open floor plan home in which the family room is across the kitchen table.
Should You Buy the Hisense French Door Refrigerator?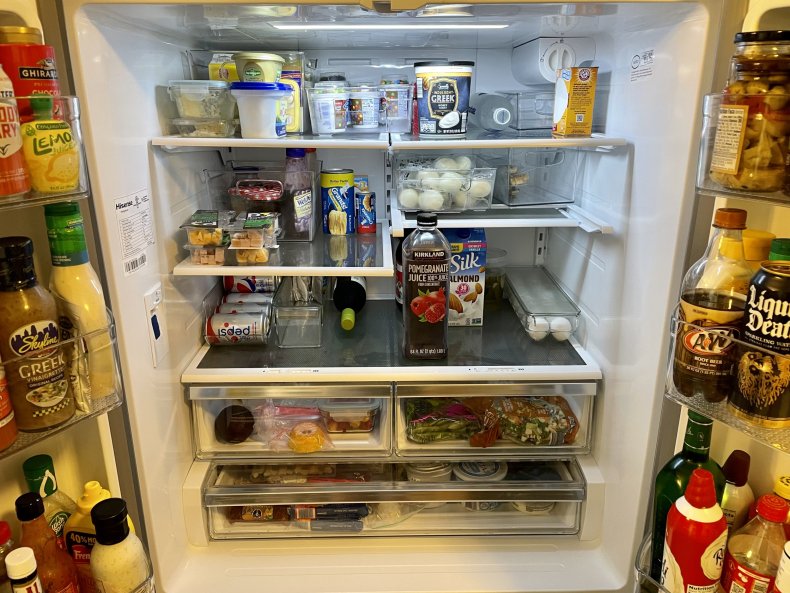 It is rare that a refrigerator brings joy. In fact, it's common for using the water dispenser or opening a drawer to be annoying or downright furious with competing devices. Hisense produced a refrigerator that really made us smile when we used it.
The internal water dispenser is the best we've ever used. The ice cubes are the perfect size. Both the fridge and freezer do a great job of maintaining the temperature we set them to. The arrangement of the shelves and drawers is great for organizing our food, leftovers and the multitude of snacks we need in a home with teenage boys.
If you are looking for a new refrigerator, the Hisense 26.6 Cubic Foot French Door Refrigerator with Ice Maker is a good choice.
Buy from Lowes.
Newsweek may earn commissions from links on this page, but we only recommend products that we give back. We participate in various affiliate marketing programs, which means that we may receive commissions on editorially chosen products purchased through our links to retailer sites.