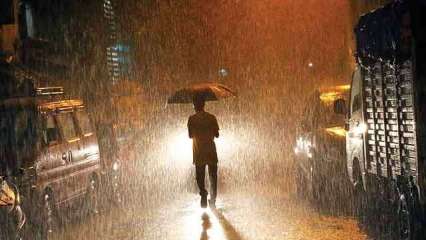 The Indian Meteorological Department (IMD) said the southwest monsoon had completely withdrawn from the country by October 25 (Monday). IMD said the southwest monsoon retreat this year is the fifth most delayed monsoon retreat in the period 1975-2021.
But it is interesting that if the southwest monsoon has receded from India, IMD has said that several parts of peninsular India will receive widespread rains and thunderstorms through October 30.
Light to moderate precipitation with fairly extensive to extensive precipitation is likely over parts of Tamil Nadu, Kerala, southern interior of Karnataka and Puducherry through October 30.
– Tamil Nadu and Puducherry are likely to receive heavy rainfall until October 29.
– Heavy isolated rains were also forecast over Kerala today (October 27).
– On October 28 and 29, the southern interior of Karnataka and the coast of Andhra Pradesh could receive heavy rains in isolated places.
"For the next two days, we expect moderate rainfall activity in several places in Tamil Nadu. Heavy rains over Tirunelveli, Tuticorin, Ramanathapuram, Virudhunagar, districts are expected," the director general of the Meteorological Department told ANI. Indian (IMD) from Chennai S Balachandran.
Balachandran added that no special warning had been issued for the fishermen for the next two days.
IMD said the weather will be dry in the nation's capital over the next few days and the temperature is expected to drop. On Wednesday, October 27, Delhi-NCR recorded a maximum temperature of 28 degrees Celsius – four notches above normal and minimum at 14.6 degrees Celsius. The IMD, however, predicted that the temperature in northern India, including Delhi, could drop to 12-13 degrees Celsius by November 1 or 2.
.