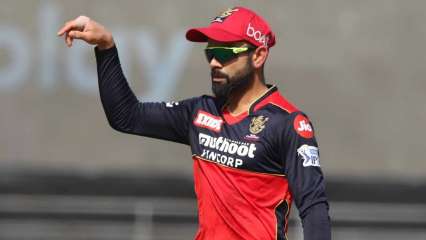 It has been a week of announcements from Virat Kohli as after dropping India captain in the T20I after the upcoming ICC T20 2021 Men's World Cup, the skipper has announced he will step down as captain of the Royal Challengers Bangalore in the IPL after 2021. edition.
Kohli said as part of managing its caseload and reviewing the upcoming mega-auction next year and that the franchise will go through a transition phase, now is a good time, but mentioned that he would continue to play for the franchise and remain an RCB. player until his last IPL match.
However, former Indian batsman Gautam Gambhir was taken aback and questioned the timing of the decision and said he should have made the announcement after the IPL season.
When asked on the Star Sports show if the timing of the decision surprised him, Gambhir replied, "Yes it does. Right before the tournament's rematch. If you want to do that, you probably do it after the tournament because it makes the team unstable and emotional too.
"They're in a very good position. Why would you want to put that extra pressure, probably push your players to probably do it for Virat. You don't want to win it for individuals, you want to win it for the franchise. had to do it, he could have done it also after the tournament, "he added.
Kohli, who was named full-time captain in 2013, has led the RCB in 132 IPL games and the team has won 60 games under him while losing 65.
"Resignation and retirement are two very individual decisions. No one should be forcing it on anyone. Probably, you have to feel it from within. He made a courageous decision but it will be an emotional moment. It never will. "be easy. Probably the players and the franchise don't get emotional and continue to play like they were playing this season," Gambhir said.
.