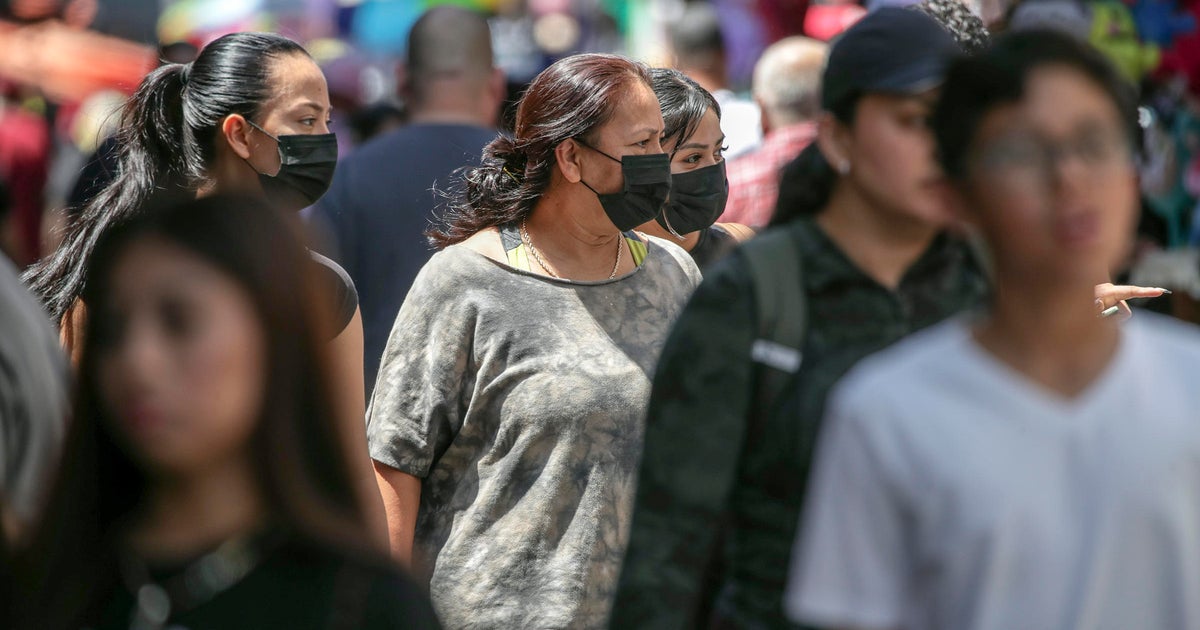 Los Angeles County public health officials announced Friday that the public transportation mask mandate has been lifted.
The county was the last jurisdiction in the state of California to require masking on public transportation, including buses, trains, airports and other transportation hubs, as the number of COVID-19 figures continues to fall.
Despite the change, Department of Health officials still "strongly recommend" travelers to continue using masks, even as the province remains in the "low" category of coronavirus activity levels as determined by the Centers for Disease Control and Prevention, with less than 100 cases per 100,000 population.
Officials warned that if the number rises above that low categorization, masks on public transport will be reinstated.
On Thursday, at the time of the announcement, that was 98 per 100,000 people.
In addition, the county announced that the recommendation for corporate indoor masks has been lowered from "highly recommended" to "individual preference."
The country also announced that it has lifted the face covering requirement in homeless shelters and correctional facilities.
Even with these reduced guidelines, masks are still required in healthcare facilities, including long-term care centers and senior care centers. Individual companies are also still allowed to create their own masking guidelines if they need to.
People believed to be at high risk of infection were also advised to continue wearing masks in all indoor or public transport environments.
Angelenos are still being urged to keep up with their booster shots, especially since a new vaccine specifically targeting the omicron variant is available to the public.
Still, the Ministry of Health indicated on Thursday that the demand for the booster was not great.
"We've hardly seen that, but all of our sites report a steady increase in people coming for the vaccine," said Barbara Ferrer, director of the Department of Health, noting that since most people are supposed to be at some point Omicron, she hadn't expected it to be in high demand at first. She did make it clear that it is better to overtake early than late.
"I don't want anyone to think they have to wait a certain amount of time or several weeks after being infected before you get the booster," Ferrer said.
COVID-19 numbers have continued to fall in recent months, with 1,451 positive cases reported on Wednesday, with 551 hospitalized patients testing positive for the virus – 43% of whom were hospitalized as a result of virus-related illness.
The changes comply with the state of California also announcing the relaxation of the guidelines on Friday based on recommendations from the CDC.