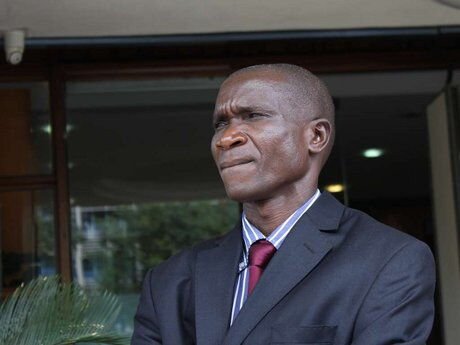 Azimio la Umoja flag bearer, Raila Odinga, is a man known for his well-crafted and organized communication with the public, thanks to his spokesperson. The majority have mistaken him for Raila's bodyguard, a tall dark gentleman who always follows him.
His name is Dennis Onyango, journalist by training and whose main task is to protect Raila's image in the communication world.
TUSEN.co.ke reached out to a source close to Onyango, his neighbor in the village – who has remained scarce with details about his private life – but noted that he has been working with the former prime minister for over 15 years.
"I can't say much about him, but he has been working with Raila since the grand coalition government led by the late President Mwai Kibaki," said Mark Omondi, Onyango's fellow villager and one of Azimio's campaign strategists.
ODM Leader Raila Odinga's Spokesperson Dennis Onyango
File
He was appointed Raila's personal assistant in 2008, after the ODM boss was named Prime Minister of the country following the controversial 2007 general election.
For some time now, Onyango has been using his media skills to ensure Raila is not put in a bad light, managing all press conferences and other media efforts.
He is a key stakeholder in Raila's media life, where he is said to be making plans about who can make deals with the African Union (AU) envoy.
In June 2020, he went on a rant against Vice President William Ruto and the entire Kenya Kwanza coalition poking holes in Ruto's political strategy to demonize Raila. Onyango noted that the strategy would not stop Raila's bid for the State House in 2022.
"Vice President, you are perishing. You are not the first to walk that path. There is room to perish with dignity and return to glory later.
"Get some brains around you. Insults, hacking, faking is what drove you to this ditch. Get some brains around you," the spokesperson advised at the time.
Onyango has constantly practiced his journalistic skills, despite the fact that he headed Raila's communications department. He is a contributing author for one of the Nation Media Group (NMG) news outlets, nation Africa, with 907 articles to date.
The majority have also confused Onyango's role with that of Professor Makau Mutua. While unveiling his campaign strategy, Raila named Mutua his spokesperson for the secretariat of the 2022 presidential campaign and head of the think tank.
Mutua works handily with former KTN investigative journalist, Dennis Onsarigo, who was appointed Raila's Press Secretary.
Onsarigo is coordinating all media relations needs and the engagement of its campaign secretariat for 2022.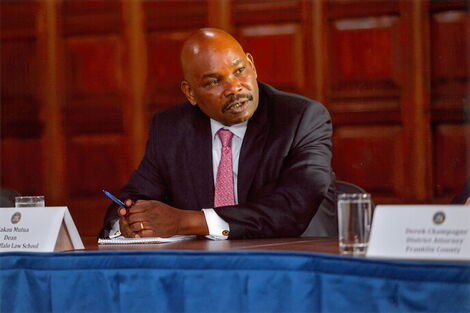 Professor Makau Mutua at a past event.
Facebook
hack