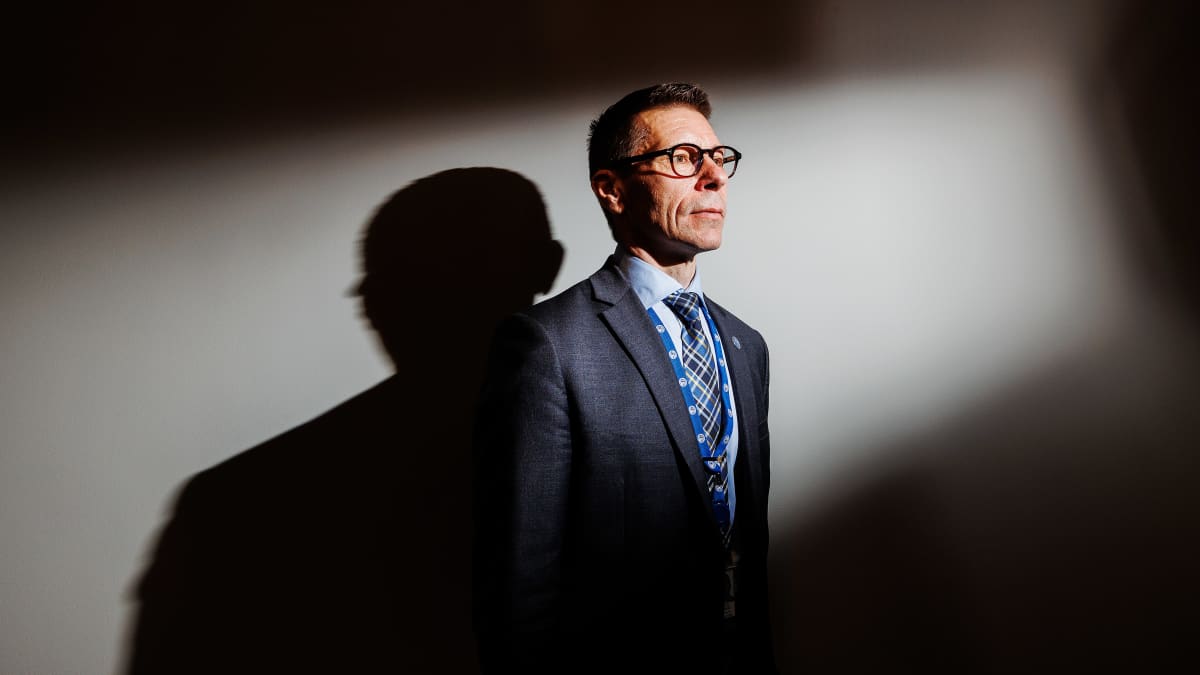 Finland's security intelligence police Supo say spies are likely operating under false identities in all Scandinavian countries.
This week, the Swedish intelligence service Säpo arrested a Russian couple (siirryt toiseen palveluun) on suspicion of serious illegal espionage against Sweden and other states.
Säpo did not say which third country was targeted, and Supo did not say whether Finland could be the third country.
This was the second case in Sweden in a short time.
Veli-Pekka Kivimäkia senior analyst at Supo, agreed to comment on a general level and said the phenomenon is not new.
"It is a long-term activity that Russia is targeting against the Scandinavian countries," Kivimäki said.
Earlier in November, it was reported that two brothers of Iranian descent were detained on suspicion of espionage (siirryt toiseen palveluun).
They are suspected of sharing highly confidential information about Swedish intelligence, police and defense with Russian military intelligence.
It is believed that the two cases are not directly related.
In October, Norway arrested a suspected spy who had been working at the University of Tromsø under a false identity for about a year. The man had assumed a Brazilian identity, but is actually Russian (siirryt toiseen palveluun).
Kivimäki refused to take a position on whether so-called 'illegals' are operating in Finland under false identities.
He says counterintelligence in Finland aims to intervene in illegal espionage before it reaches the stage where crimes are committed.
"That is one factor that explains why these things have not come to light in Finland," Kivimäki said, adding that as a NATO country, Norway is a much more attractive target for Russia.
MFA: The threat is real
Jussi Arnio of the Ministry of Foreign Affairs (MFA) said Finland is prepared for the kind of espionage we see in Sweden and Norway.
"This is a likely threat in our threat matrix," Aarnio said.
Aarnio said he believes similar efforts could be made in Finland as well.
"They are certainly possible anywhere," Aarnio said. "There must be systems and procedures in place to prevent them, but also to limit the damage."
Aarnio said the MFA takes espionage risks into account when recruiting and when protecting data networks.
Everyone who is hired undergoes a security check, which is valid every five years. In addition, employees are subject to integrity supervision. That means that Supo is informed if the person is suspected of a crime.
Jussi Aarnio noted that it is more difficult if a person within the organization decides for some reason to provide information outside the organization.
That is why the Ministry minimizes risks by using the 'need to know' principle.
"No one has the right to see the kind of information that does not concern their own duties," Aarnio said. "Not everyone gets access to all data or physical spaces. That's not a lack of trust in anyone, but a way to manage risk."
Finland's position in NATO interests Russia
Finland is constantly the target of various kinds of espionage. According to Supo, there are dozens of intelligence offers from abroad in Finland. The agency refuses to give an exact number.
In general, intelligence officers work under diplomatic cover, meaning they have a diplomatic post in Finland and are protected by diplomatic immunity.
If one of those agents is suspected of espionage, he could be deported from the country.
"But those cases are generally not discussed in Finland," Kivimäki said. "It is a foreign policy decision whether or not to bring them to public attention."
There are also individuals who cooperate with intelligence services. Those people are called "agents." "Spy" is a term that can include both intelligence officers and agents.
Senior analyst Kivimäki said Russia wants foreign and security policy information from Finland.
"At the moment, Russia is mainly interested in what kind of NATO member Finland will be, and what that means for Russia," Kivimäki said.
Cyber ​​espionage has increased
He noted that Russia's war of aggression in Ukraine has reduced Russia's intelligence opportunities. That's because many European countries have expelled Russian intelligence officers. In addition, it has become more difficult for them to make contacts.
"There is less need to interact openly with Russians than before," Kivimäki said.
This has led to an increase in cyber espionage. Kivimäki says one method is to install malware on devices used by the target to make unauthorized access to data easier.
An example is a type of malware called Pegasus, which has been used to spy on Finnish diplomats. The Finnish Ministry of Foreign Affairs announced that case at the beginning of this year.
Kivimäki also pointed to the prospect of "inside threats," or the possibility of an individual accidentally installing software that allows unauthorized access to foreign government agencies.