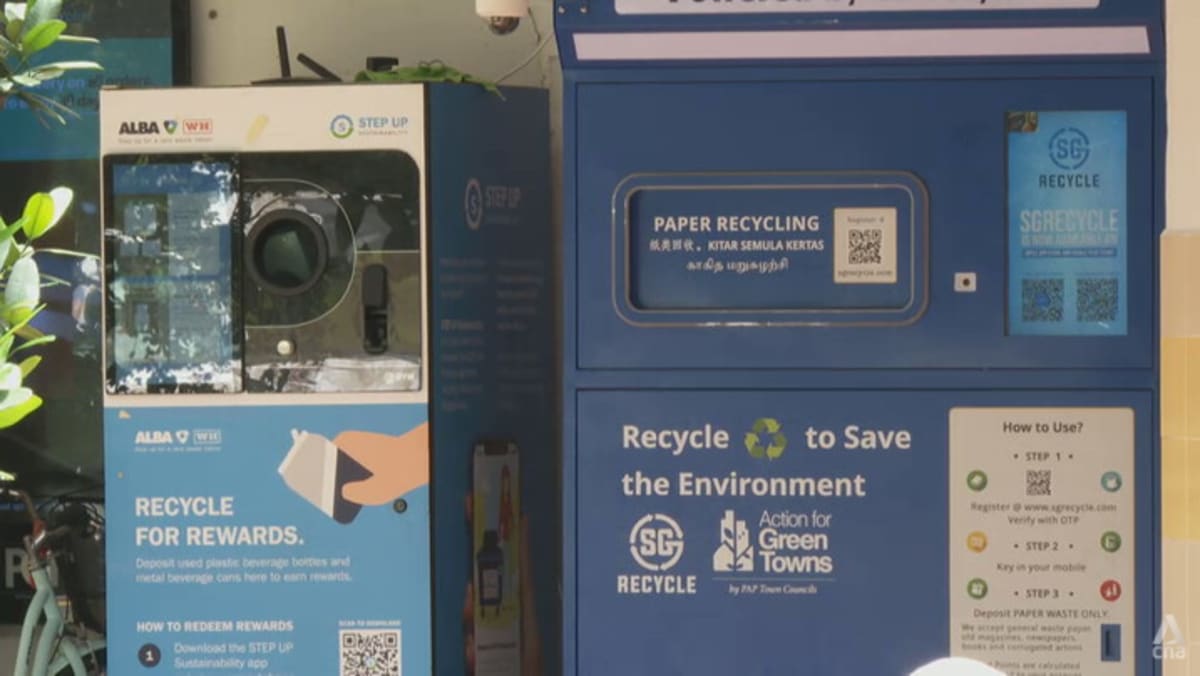 While he thinks a container return scheme with a deposit on packaging will help improve recycling rates, people in Singapore may not be happy about that.
"As a whole, I think our country doesn't really have a recycling culture yet, especially for the older people," he added.
"What I think is more important, the infrastructure, it has to be there. The biggest turn off for my family is that every time I go to a machine it is full. So we really need to have the right infrastructure, the right machines."
F&N, with 50 reverse vending machines in Singapore, did not answer questions about whether recycling rates at the machines have increased since they were installed and how often the machines are cleaned.
But it said it was encouraged by the results of the 2018 pilot.
"The initiative has shown Singaporeans that recycling is an easy habit that benefits both themselves and the environment," said an F&N Foods spokesperson.
When the machines first launched, there were long queues at many of the machines inland, although these quickly disappeared after recycling rewards were reduced.
Of the 50 F&N machines, 16 are in CapitaLand malls and properties, and the recyclables are collected daily, a spokesperson for the developer said.
"If members of the public come across a machine that is full or defective, they can seek help by calling the hotline numbers on the machine," the CapitaLand spokesperson added.
Currently, people who recycle at F&N Foods' machines can choose to redeem 10 CapitaStar STAR$, S$0.50 in ActiveSG credits, or a free 30-minute ride with bike rental company Anywheel for every 10 containers.
The CapitaStar STAR$ rewards can then be used to redeem eCapitaVouchers and eDeals for use in CapitaLand malls.
.