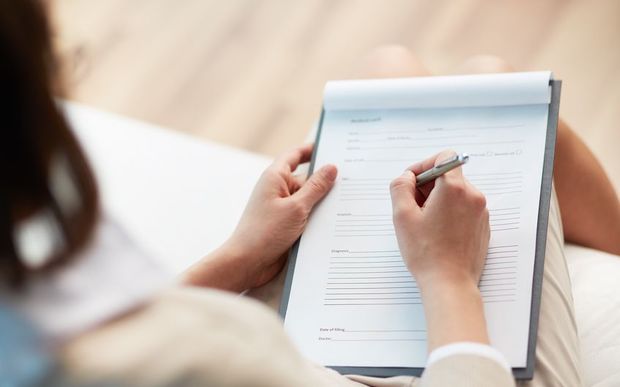 A union representing senior doctors says nearly half of its serving psychiatrists are considering resigning as demand for their services skyrockets.
More than 350 members, or 70 percent, responded to the Association of Salaried Medical Specialists (ASMS) survey released today.
Report author and ASMS policy and research director Dr Charlotte Chambers said members had not reported any significant changes or improvements in the mental health sector since the 2018 survey. on mental health and addiction.
"The emphasis in this report on the impact of poor physical work environments, lack of functional computing
the systems and logistical challenges to accomplish the simplest of tasks will not improve the well-being of the physician or
health outcomes for patients with mental disorders, "she said.
Members said their caseloads had swelled – 95% said the demand for specialized mental health services had increased over the past three years – in poor conditions, with 87% saying they did not have the feeling of working in a mental health service with sufficient resources.
Of those polled, 45 percent agreed they would quit their current job if they could and 35 percent reported high levels of burnout.
The report, On the front line of the mental health crisis, Also contained a selection of survey responses, which showed psychiatrists were concerned that lack of resources would impact patient care.
"We often feel that patients are being sent back to the community for failure. This failure takes the form of
suicide, homicide, estrangement and homelessness, "said one of them.
"When I think back to patient records, I remember how much care we could provide at five, 10 and 15 years old
years ago to specific patients compared to now, "commented another.
"I like working with my clients / patients, but the current system is not sustainable. We do not have
enough staff or resources to retain staff, the staff around me is exhausted, "said another.
Dr Chambers said the investigation also sounded alarm bells about the number of new psychiatrists entering the workforce.
International research suggests that the number of interns choosing to enter psychiatry is declining and the current workforce is aging, while demand for mental health services increases, according to the report.
"It is of concern that a number of mental health services do not employ trainee psychiatrists, and New
Zeeland's heavy reliance on internationally trained psychiatrists indicates urgent need to tackle the medical pipeline
planning, "said Dr. Chambers.
"We must encourage medical students to consider psychiatry as a good option for their specialized training."
Dr Chambers challenged Health New Zealand, the new national health employer made up of the current 20 district health councils, to ensure there are enough mental health workers to meet demand.
The main conclusions of the report:
95 percent of respondents report an increase in demand for specialized mental health services over the past three years
86 percent report an increase in the complexity of their workload
76 percent report an increase in the size of their workload
45% agree they would quit their current job if they could
87 percent don't feel like they work in a well-resourced mental health facility
35% report high levels of burnout
.