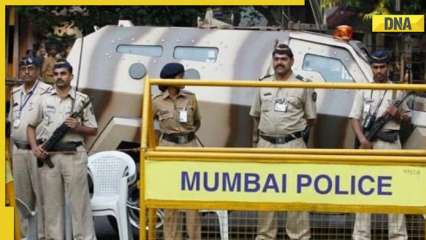 An underage girl, who went missing near her school nine years ago, was reunited with her family in Mumbai on Friday.
The girl, now 16, was kidnapped by a Mumbai couple in 2013. The police found the girl with the help of an alert female domestic worker, who played an important role in the reunions. The man who kidnapped her has been arrested and his wife has been remanded in custody until August 10.
The girl went missing on January 22, 2013, after which her family and the police began a frantic search for her.
Surprisingly, the 16-year-old was found near her original family's home, a police official said Saturday.
"The (kidnapping) incident had happened in 2013 when she went to her public school. She was walking with her older brother, who was then in grade 4. He walked ahead of her. But after a while, when he returned, he found not her," the official said.
The city police had launched a search for her and posters were also distributed with her photos in school uniform in the area.
Domestic help plays a key role

The 35-year-old housekeeper Pramila Devendra, who worked in the Juhu suburb, met the girl, who had started working in the same area as her for several months.
"During their conversation, Pooja once told her that she was being harassed by her relatives, who were not her original parents. They told her that she had been kidnapped. Pramila then searched the Internet for news about her missing case. While searching, she came across the stories and articles about Pooja, after which she informed the DN Nagar Police Station of her case," said the police officer.
Police sprang into action and made inquiries about the girl and found that she was the same girl who had disappeared years ago, said Milind Khurde, senior superintendent of DN Nagar Police Station.
Police then questioned Harry D'Souza and his wife, with whom the girl had been staying for the past nine years.
"During their interrogation, it was revealed that D'Souza had kidnapped Pooja because the couple had no child. After the kidnapping, he sent her to Karnataka for a while before taking her back to Mumbai," he said.
DN Nagar Police have registered an FIR against D'Souza and his wife Soni, both residents of Juhu Galli, under different sections.
(With inputs from PTI)

READ | Chhattisgarh: 'Unknown' disease behind 61 dead in remote village over 3 years, investigation underway
.