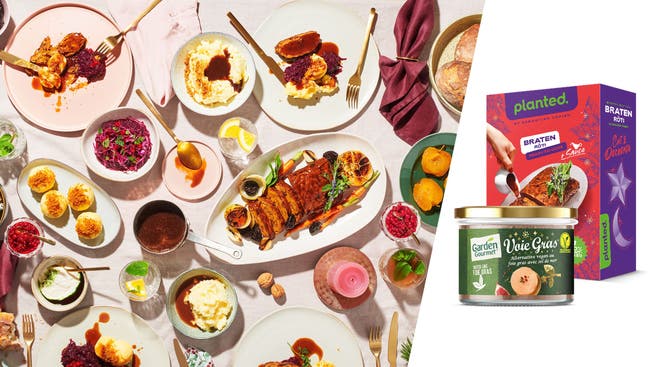 Vegan menu for Christmas? Nestlé and Planted want us to enjoy roast peas and foie gras made from miso paste
The French-speaking Swiss food company is launching a vegan foie gras for the festive season. This delicacy is particularly popular in western Switzerland. The Planted company has also set its sights on the Christmas menu.
Traditionally, meat-heavy dishes dominate at Christmas dinner: filet in batter, fondue chinoise or – especially in western Switzerland – foie gras, i.e. foie gras from geese or ducks. So far, animal-friendly alternatives to these classics have been few and far between. That is now changing: The manufacturers of vegan substitute products are targeting the Christmas menu this year.