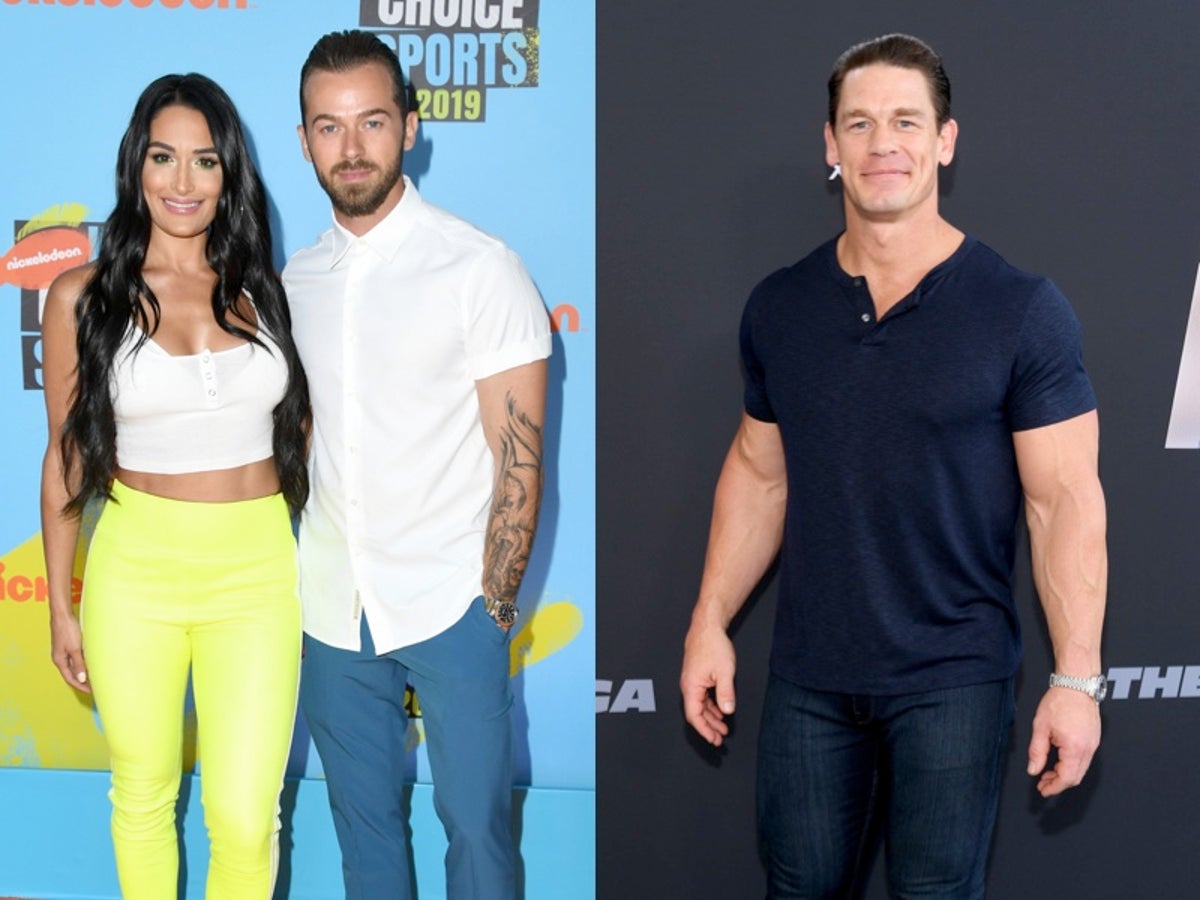 Nikki Bella has defended wearing the same wedding dress she initially bought when she got engaged to ex-fiancé John Cena to marry her current husband, Artem Chigvintsev.
The Total divas star and professional WWE wrestler explained in an interview with Us weekly which drove her to recycle the dress for her August 2022 destination wedding in Paris, France for the Russian-American dancer.
"I had the moment with that dress when I saw it," said the 39-year-old TV personality. "It was all something I dreamed of."
Bella – whose real name is Stephanie Nicole Chigvintsev – admitted that the dress gave her such a sense of "empowerment" that she wanted to hang onto it even after she and Cena called off their engagement in 2018.
"I went back and forth with that decision," she said. "For me, it [reflects] how I stand like a strong woman, I was like wait, why not wear what I love? Because of my past? I just didn't feel like it."
Although her twin sister and fellow WWE wrestler Brie Bella disagreed with her decision to keep the wedding dress, Bella explained that her husband was surprisingly "cool" with it.
"He views it as something material," she said. "He probably wanted me to save money, but didn't realize then that I bought a few other dresses after that."
Chigvintsev added: 'I didn't think it would be such a big deal for people to react the way I reacted. I think [if there's] a problem with them, they bring some other energy into our happiness.
Nikki Bella and Artem Chigvintsev, 40, first met in 2017 as dance partners for season 25 of Dancing with the stars, while Bella was still engaged to Cena. The now husband and wife got engaged in November 2019 and later welcomed their son Matteo in July 2020.
Before their Paris wedding, Bella wore a total of four different outfits on her wedding day. The couple's wedding and the events leading up to the big day are shown in the four-part E! series, Nikki Bella says yeswhich will premiere on January 26.
Meanwhile, Bella and Cena started dating in 2012 before getting engaged in 2017. The pair called it quits in April 2018.
Nikki Bella recently opened up about her "traumatizing" breakup with Cena and admitted she was unsure about her future with the star wrestler.
"You almost wish it were bad, because it's so much easier to walk away. It's so much harder to walk away when it's loving," she said Entertainment tonight last July. "I think a lot of women get into this situation when they say, 'I love this person, but I don't know if it's good for my life,' and it's hard. Sometimes we meet great people, but it's meant to be that we're living different lives. I just got this feeling deep in my gut like 'I have to walk away'. And no one thought I would, but it hit me so hard. Even though it's painful and even traumatizing, I just knew it was right."