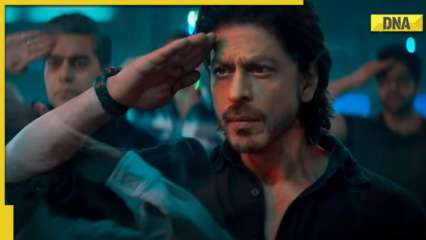 The Vishwa Hindu Parishad has announced that it will not oppose the release of Shah Rukh Khan actor Pathaan in Gujarat. VHP State Secretary Ashok Raval reports this to her workers via a video message. Raval said that there were 40 scenes in the film that hurt the feelings of the Hindus and that the VHP and the Bajrang Dal had raised objections and decided to oppose it.
After the VHP raised the issue, the Censor Board asked the film's producers to remove those scenes. The demand was met by the film's director/producer and since the demands of The US Express News community have been met, the organization has decided that neither the VHP nor the Bajrang Dal activists will organize a protest against the film.
Speaking to ANI, VHP spokesperson Shriraj B Nair said, "For now, we will not oppose the film as it would not be right to protest without seeing the film." He stated that appropriate changes were made to the film after the objections were raised by VHP."
As for our previous objections, we objected to the misuse of the saffron color and the use of words like shameless color. Bearing in mind our objection, the changes made to the film are correct. After watching the film, if we feel there is something wrong, then we will reconsider," Nair added. Pathaan in particular got into controversy after the song Besharam Rang was released.
On 5 January, members of Bajrang Dal caused a commotion at Alpha One Mall in Vastrapur in Ahmedabad during the promotion of the film. The Bajrang Dal members took down pictures of Shah Rukh Khan and his co-stars during their protest. The protesters also threatened with the mall authority that if this movie is released, they will start an even fiercer protest. The protesters were captured in video damaging mall property.
A video shared by the VHP showed protesters shouting slogans and tearing up posters and large cutouts of Pathaan's star cast. released as Besharam Rang.
Mishra then told media persons, "The costumes in the song are objectionable at first glance. It is clearly visible that the song of the movie Pathaan was shot with a dirty mentality." 'Pathaan' is part of Aditya Chopra's ambitious spy universe and stars SRK, Deepika and John Abraham. The adrenaline pumping film was released in cinemas on January 25 in Hindi, Tamil and Telugu. (With input from IANS and ANI)

Read|Pathaan midnight shows: YRF kicks off late night shows of Shah Rukh Khan's film tonight, details here
.