This edition of International People Moves details the appointments in three insurance companies: AXA XL, QBE and International General Insurance Holdings.
A summary of these new hires follows here.
AXA XL promotes Innes as a world leader in the practice – Products and airports, Aeronautics
AXA XL announced to have promoted Andrew Innes to the world leader in the practice – Products and airports, aerospace, with immediate effect.
Based in London, Innes will be responsible for the strategic development of AXA XL's global portfolio of aerospace manufacturers, service providers and airports, while leading global governance, underwriting guidelines and pricing standards across business units. . He will also join the division's Global Aerospace leadership team.
Innes has over 20 years of experience in the aviation and aerospace insurance industries, starting his career with Brit Insurance in 1995. Most recently, he served as a senior aviation underwriter at AXA XL, having been promoted several times. within the company since he joined the company (formerly Catlin) in 2006.
***
QBE appoints Besant as new customer director
QBE's European operations named Andy Besant as director of clientele. In this newly created role, Besant will report to Cecile Fresneau, Managing Director, Insurance.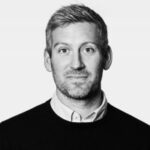 Besant will be responsible for QBE European Operations business strategy, distribution, client proposition, management and development of major business partnerships, major customer relationships, as well as other priority customer segments.
He will join the Collinson group where he is currently Managing Director of Travel Experiences. Previously, he held senior sales and distribution positions at HiFX and American Express.
"Our overall business and customer strategy is central to this role as we continue to deliver value to our customers in a responsible and responsible manner to ensure long-term, lasting relationships. Andy will bring additional customer experience in terms of mindset, insight and delivery, "commented Fresneau, who said he would join the team later this year.
***
IGI Appoints Kaur Gill of QBE as Asia-Pacific Financial and Professional Lines Underwriter
Bermuda based International General Insurance Holdings Ltd. announced the appointment of Manpreet kaur gill to the role of underwriter of IGI Labuan's Asia-Pacific financial and professional lines. Kaur Gill will be based in the company's Kuala Lumpur office.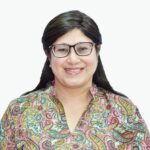 Kaur Gill has 24 years of industry experience managing and driving a wide range of financial and professional lines and P&C insurance products. Prior to joining IGI, she worked for QBE Malaysia as Head of Professional Lines, General Liability and Workmen's Compensation. Previously, Kaur Gill was responsible for the civil and financial liability lines for MCIS Zurich Insurance, which she joined from AIG Malaysia where she was vice president and responsible for civil liability, then property.
She will report to Nick garrity, Managing Director of IGI Labuan.
"The significant increase in demand over the past 12 months for the solutions we offer to the financial and professional lines industry means that there is an excellent opportunity to anchor our position as a recognized market leader and long-term partner. term, "Garrity said. "Manpreet's appointment will allow us to provide specialized capabilities and excellent service led by an established and reputable professional. "
The subjects
Aeronautics AXA XL Aeronautics
Interested in Aerospace?
Receive automatic alerts for this topic.