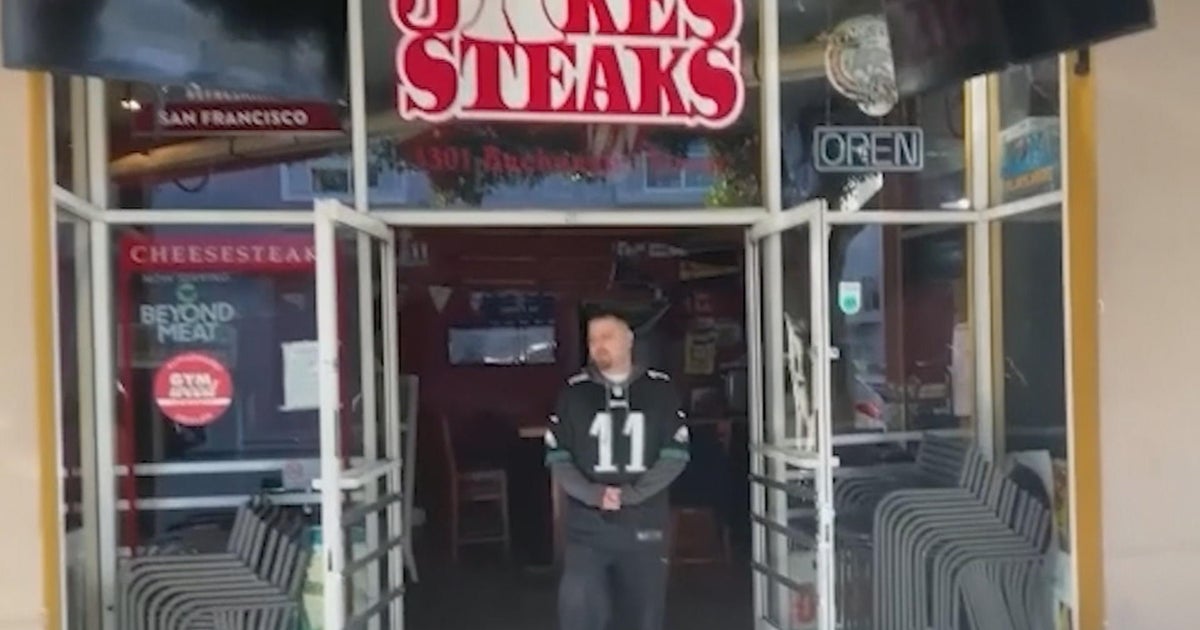 PHILADELPHIA (TUSEN) — A Philadelphia staple brings Eagles fans together thousands of miles from home. Jake's Steaks in San Francisco is bleeding green.
Philly cheesesteaks brings Birds fans together even 2,000 miles away.
Welcome to Jake's Steaks in San Francisco.
The cheesesteak shop was opened 17 years ago by a Philly native who lived in the Golden City.
Brothers Naz and Wayne Mufarreh Jr., native Californians, now own it.
"Funnily enough, we took it over for the Super Bowl in 2017 that summer," said Naz Mufarreh, "so it was a blessing in disguise for us."
From shrinkets to cheez whiz, the shop screams Philly, and Birds fans literally walk out the door on Sundays.
"For this Sunday," Mufarreh said, "we expect people to wait almost an hour, maybe two hours before they can come in to see us."
"There are way more Eagles fans in San Francisco than 49er fans in Philadelphia," said Jake Gillis, founder of Jake's Steaks, "so that's a good thing."
Gillis is the founder of the cheesesteak place in San Francisco.
In 2007, he moved back to the Delaware Valley.
"It's near and dear to me," Gillis said. "I'm bleeding green."
Ahead of Sunday's NFC Championships, the Mufarreh brothers are busy preparing, including making these green jello shots that are handed out when the Birds score.
"We do the real work," Mufarreh said.
.