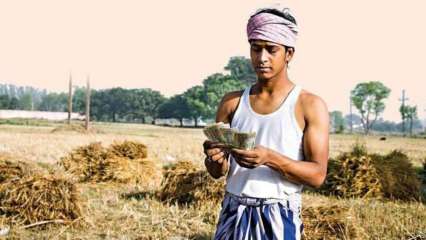 The government has made changes to the document rules in the Pradhan Mantri Kisan Samman Nidhi Yojana (PM-KISAN) program to combat fraudulent activity and now the ration card has become mandatory, media said.
The government has made the ration card a mandatory document in order to benefit from the advantages of the PM-KISAN regime. Farmers eligible for the PM-KISAN program will now be required to submit their ration card details, card number, as well as electronic copies of them. These documents must be submitted along with valid electronic copies of the Aadhar card, bank passbook and declaration form on the PM-KISAN website.
Eligible farmers receive an annual cash transfer of Rs 6,000 in three installments, and according to reports, PM-KISAN's third installment this year will likely be transferred on December 15th.
To verify your name, if you are eligible for the PM-KISAN program, log on to the pmkisan.gov.in website. Now go to the farmers corner on the right side and click on the beneficiary status.
To view your contact details, you will need to provide your Aadhaar number, bank account, and mobile phone number details. After completing all the steps, you will be able to see your name if it is in the list.
You can also verify your name on the PM Kisan mobile app.
The PM-KISAN program was launched in February 2019, with qualifying initial benefits for small-farmer and marginalized families, with combined land ownership of up to 2 hectares. In June 2019, the system was revised and extended to all farming families regardless of the size of their farms.
.