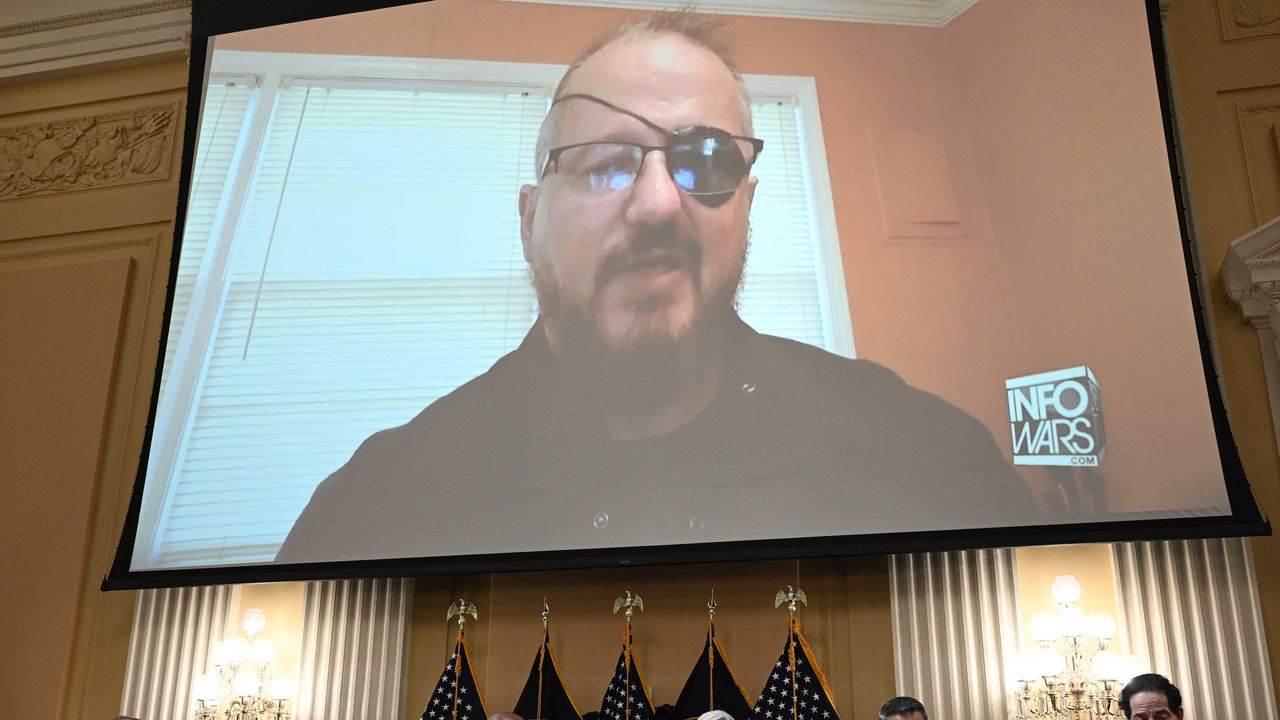 US prosecutors have expanded a seditious conspiracy charge against Oath Keepers founder Stewart Rhodes and eight co-defendants, The Washington Post reports.
Driving the news: The chargeamended Thursday, alleges the far-right group coordinated to use force to combat the authority of the federal government and oppose the transfer of power to President Joe Biden in the Jan. 6 attack on the Capitol.
"Rhodes and certain conspirators … coordinated cross-country trips to enter Washington, D.C., equipped themselves with a variety of weapons, donned combat and tactical gear, and were ready to respond to the 'call for Rhodes to take up arms at the direction of Rhodes,' prosecutors allege in the indictment.
Why is this important: The indictment adds a new point that allows prosecutors to ask a jury to find Rhodes and his co-conspirators guilty at a Sept. 26 trial, per WashPost.
Yes, but: The new indictment does not allege new facts or add new charges, but gives the Department of Justice the opportunity to prove its case.
The big picture: Rhodes and his co-defendants were arrested and charged last January in connection with events leading up to and including the Capitol Riot.
The indictment alleges that Rhodes "conspired with his co-defendants and others to forcibly oppose the execution of laws governing the transfer of presidential power by January 20, 2021."
The Oath Keepers founder and several other co-defendants pleaded not guilty to seditious conspiracy in January.
To note: Prosecutors on Wednesday asked a judge to create an ethics inquiry into whether a lawyer allied with Trump is funding the defense of the Oath Keepers, Reuters reports.