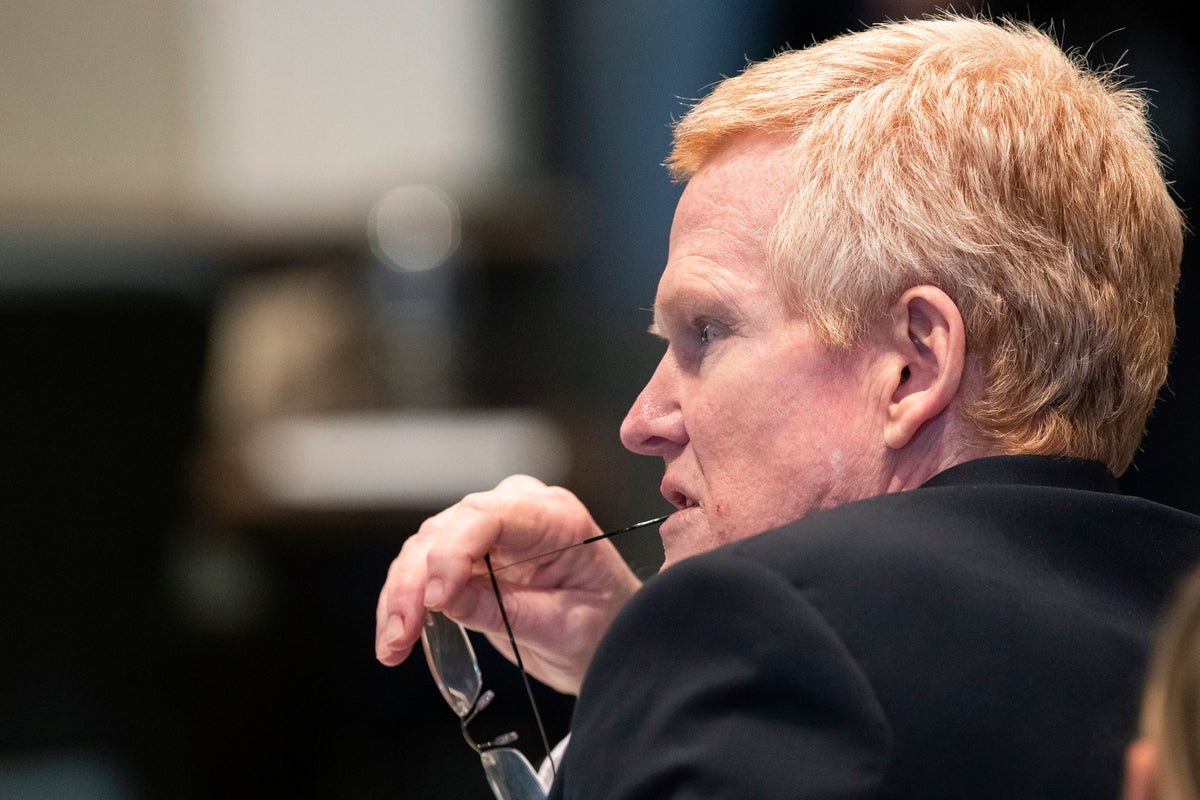 Prosecutors have described how disgraced South Carolina attorney Alex Murdaugh allegedly murdered his defenseless wife and son in the family's hunting lodge in 2021.
Mr Murdaugh is charged with the brutal murder of his wife Margaret, known as Maggie, and his youngest son, 22-year-old son Paul, outside kennels on the estate on June 7, 2021.
Prosecutors told the opening of his trial on Wednesday that Murdaugh first shot his son with a shotgun and then killed his wife with an AR-style rifle.
And he told them they would be deliberating on "a big matter, a very complex one" and urged them to rely on "good old-fashioned common sense."
"The evidence will show that neither Paul nor Maggie had defensive wounds, as if they saw no threat coming from their assailant," prosecutor Creighton Waters said.
"Evidence will show that both Maggie and Paul were shot at extremely close range. They were shot at close range and had no defensive wounds.
"The evidence will show that Alex Murdaugh told anyone who would listen that he was never in those kennels, but the evidence will also show that he was there, he was there just minutes before with Maggie and Paul, before their cell phones fell silent. forever and ever, despite what he told people, their cell phones will tell us otherwise.
Mr Waters told the jury that, despite the defendant's denials, he had ever been near the kennels on the night of the murders, a video sent by Paul to a friend just before investigators said the murders took place, featured the voice of Alex Murdaugh.
He said Paul's friend kept a dog in the kennels on the estate and was concerned about the animal's tail, so he sent him a video to show him.
You will hear from witnesses identifying the voice of Paul, Maggie and Alex Murdaugh. He told anyone who would listen that he was never there. The evidence will show that he was at the murder scene with the two victims, and more than that, more than three minutes later, Paul's phone is locked forever.'
The prosecutor finished his opening statement by telling the jury that the evidence would give them a clear decision.
"You will come to the inescapable conclusion that Alex killed Maggie and Paul, that he was the storm, that the storm was coming at them and that the storm arrived on June 7, 2021, just like the storms coming here today, and that they died as a result beyond any reasonable doubt," he said.
Prosecutors have alleged in pre-trial court documents that Mr Murdaugh killed his wife and son to divert attention from the scandals that engulfed him and that his alleged financial crimes were "on the verge of being exposed".
Mr. Murdaugh has pleaded not guilty to two counts of murder and two counts of possession of a weapon while committing a violent crime.
South Carolina Attorney General Alan Wilson announced last month that prosecutors would seek not the death penalty, but life without parole if Murdaugh is convicted.
In addition to the murder charges, Mr. Murdaugh faces 99 charges stemming from 19 grand jury indictments for various crimes, including alleged defrauding clients and his former law firm of nearly $49 million.