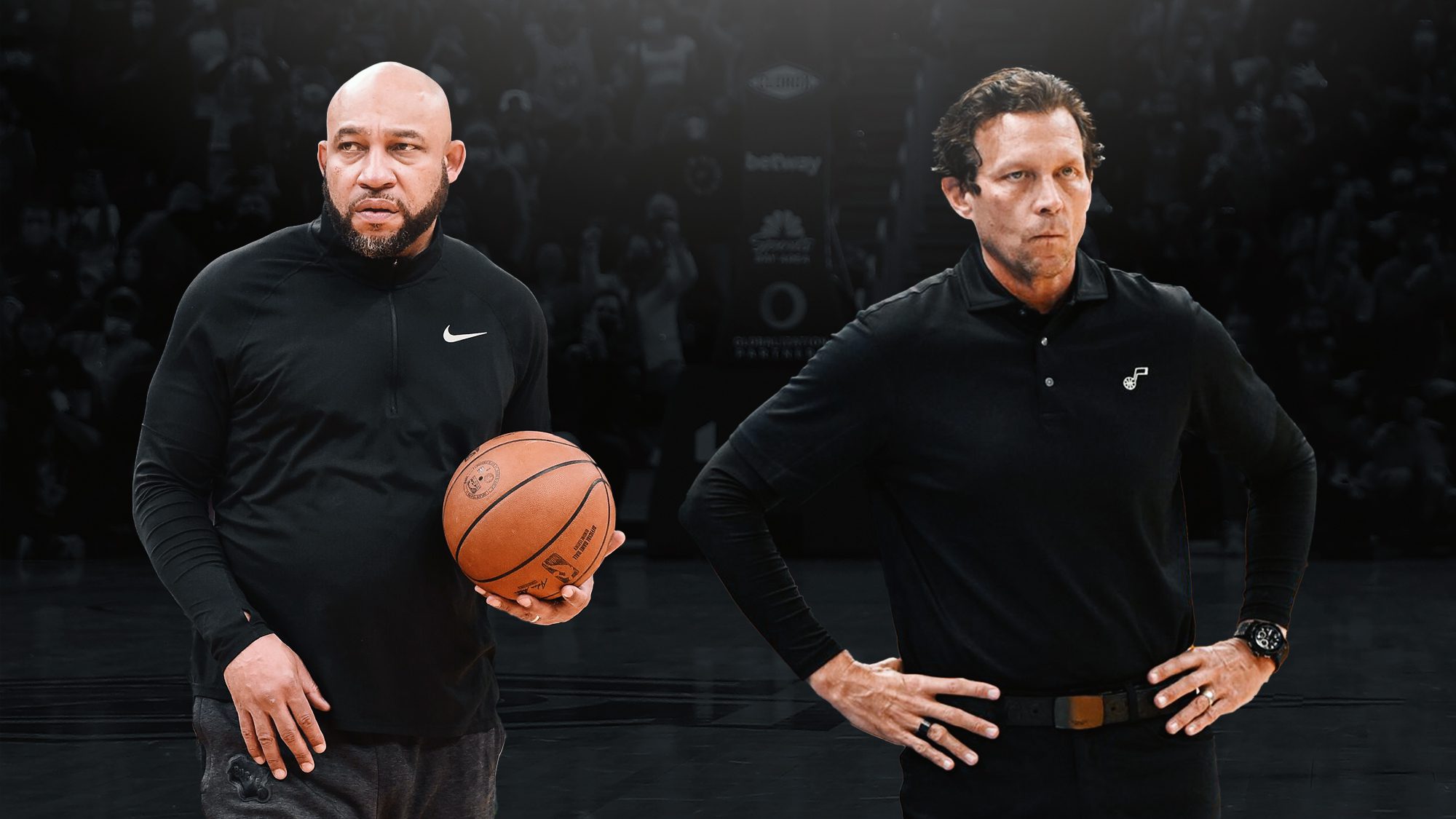 Quin Snyder hasn't taken another coaching job since leaving the Jazz last summer, but that doesn't mean he's twiddling his thumbs at home.
Instead, Snyder helped his old friend Darvin Ham join the Lakers, according to The OC Register.
This is Ham and Snyder's third time joining forces, after coaching together with the Lakers in 2011-2012 and then again in Atlanta two years later.
READ MORE: Steph reacts to being trolled for having 'only' one MVP in the finals
"Opposites attract, man," Ham told The OC Register. 'That's my guy. Obviously his swag is very different from my type of swag. But we just find the humor in certain things, and we have this bond, this connection that keeps life in perspective…
"That guy (Snyder) also sends me some long text messages."
Snyder was modest when discussing his role.
"I mostly ask questions, try to help him think about things. He knows his team and he knows what he wants from them."
READ MORE: DeMarcus Cousins ​​could join Dwight Howard in Taiwan