Martha Githuku, the Rongai landlady who waived rent for her tenants in January 2023, was praised by her domestic help who described her as a boss from heaven.
The house manager, identified as Violet, recounted Githuku's generosity towards her over four years. According to Violet, her employer treats her like a member of the family.
In an interview with the Lynn Ngugi Show on Wednesday, January 25, Violet announced that after she was hired, the employer took over all the needs of her three children.
She was overwhelmed by the kindness Githuku showed her to the extent that she offered her a free room in the apartment where she could live.
A collage of Martha Githuku (left) and her housekeeper Violet (left)
Facebook
Violet shared how she struggled with chores to provide for her family before meeting her current employer.
"I met Githuku through a friend we worked with mama fuashe told me Githuku was in Germany but will be in the country soon," she recalled.
After Githuku landed, Violet temporarily teamed up with her. After a while, however, she flew out of the country again, and Violet turned to her jobs.
"When she came back, she contacted me and I told her that I had not found a job yet. She sent me Ksh10,000 for a ride and to buy some necessities for my children before traveling to Rongai. When I arrived , she informed me that I will be her permanent house manager," added Violet.
The mother of three added that her employer once drove them to Vihiga province to visit the children for five days. This was unheard of for her: an employer visiting the employee's village.
"My mother loves her, before she prays for her, she prays for Martha. She is part of our family," she said.
In addition, she noted that her employer once bought her a dog to keep her company at home while she traveled abroad on business.
"After her brother left home, she bought me a three-month-old dog to keep me company while she was gone. It was called fluffy. I can train a dog now," she recalls.
On the other hand, the employer noted that she treats her house manager with dignity because it is the right thing to do, adding that there was no need to mistreat an employee.
"If I get sick at home, she is the first to help. Imagine if I abuse her, she will take me to the hospital," she posed.
"When she told me about her struggles, I remembered how I started. She is also very honest and clean, these are some of the qualities I was looking for," she added.
She urged other employers to treat their employees humanely, noting, "The only difference between you two is that God blessed you first. You don't know what tomorrow has in store.".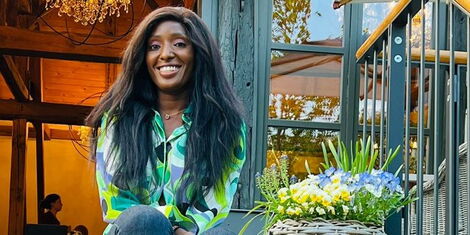 Rongai landlady Martha Githuku.
Martha Githuku Wanjiru