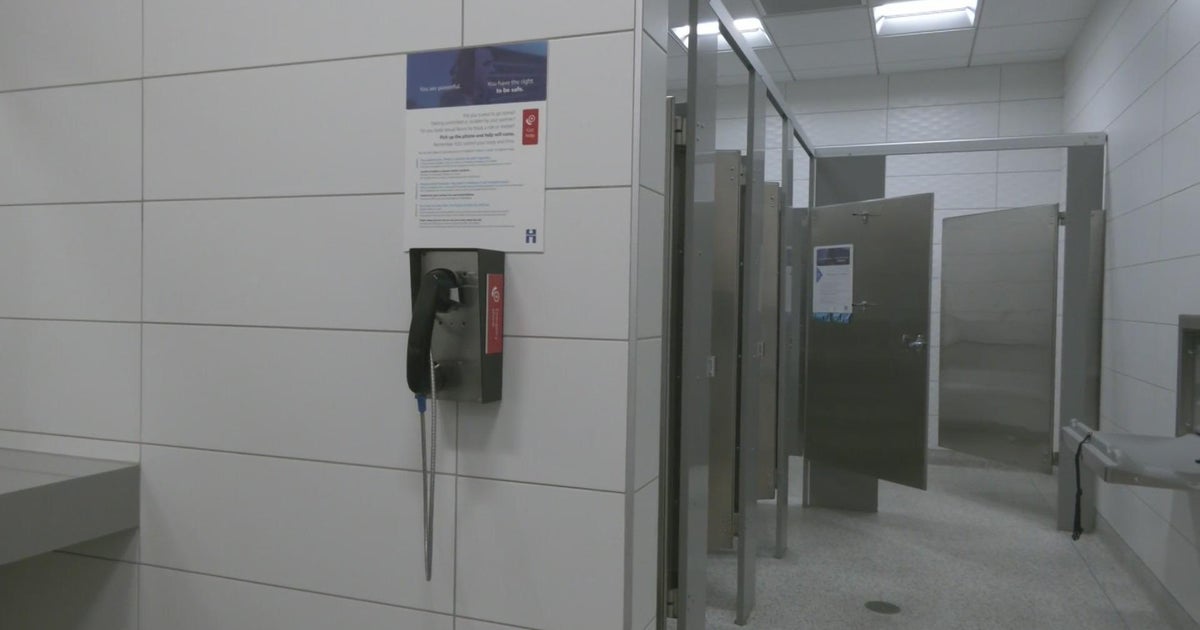 MINNEAPOLIS — A new pilot program in the heart of the Twin Cities offers a lifeline to victims of human trafficking and abuse.
"Human trafficking takes place every day in our community and it is important that we provide those victims with communication tools when they are ready to ask for help," senior administrative manager Liudmila Trandafilava said.
In October 2021, Trandafilava vividly recalls a day when she was walking to work in the Hennepin County Government Center and saw a man grab the hand of a woman who appeared to be in distress.
"Seeing her hand was terrifying. And terrifying to walk away not knowing what to do," she said.
A year later, she helped launch a pilot program called "Safe Spaces."
"Often the bathroom is the only safe space the victim has, where they can take a breather or have a few minutes to themselves," she said.
There is now a telephone in the bathrooms of four precinct buildings that, when picked up, immediately connects to the Security Operations Center. The stalls also have flyers with questions that help people identify if they are victims of human trafficking or abuse.
'The suggestion was to ask very direct questions. Do you trade sexual favors for your basic needs?' said Trandafilava.
The flyer is in multiple languages ​​and has pull tabs that can be given to any county employee to discreetly alert them that they need help. So far, Trandafilava says they have trained more than 1,000 employees on how best to respond and how to provide short- and long-term resources to the person in need.
"The blue strips for confidentiality purposes say nothing. If the abuser later sees the panties, they don't know exactly what it's for," she said.
Linnea Lindeman said survivors played a vital role in making the program.
"We really wanted the survivors and those with lived experiences to guide the process and know what they would do if they were in that situation and walked into the bathroom and saw that sign, which would make them feel the safest and what would actually push them to pick up the phone or bring that note," Lindeman said.
Since the launch of the program in October, they have received 17 calls.
Safe Spaces can be found in the men's and women's restrooms of the Government Center, Minneapolis Central Library, Health Services Building, and South Minneapolis Human Service Center.
Trandafilava hopes that other entities will implement similar initiatives. Anyone interested in learning more is encouraged to email her at [email protected]