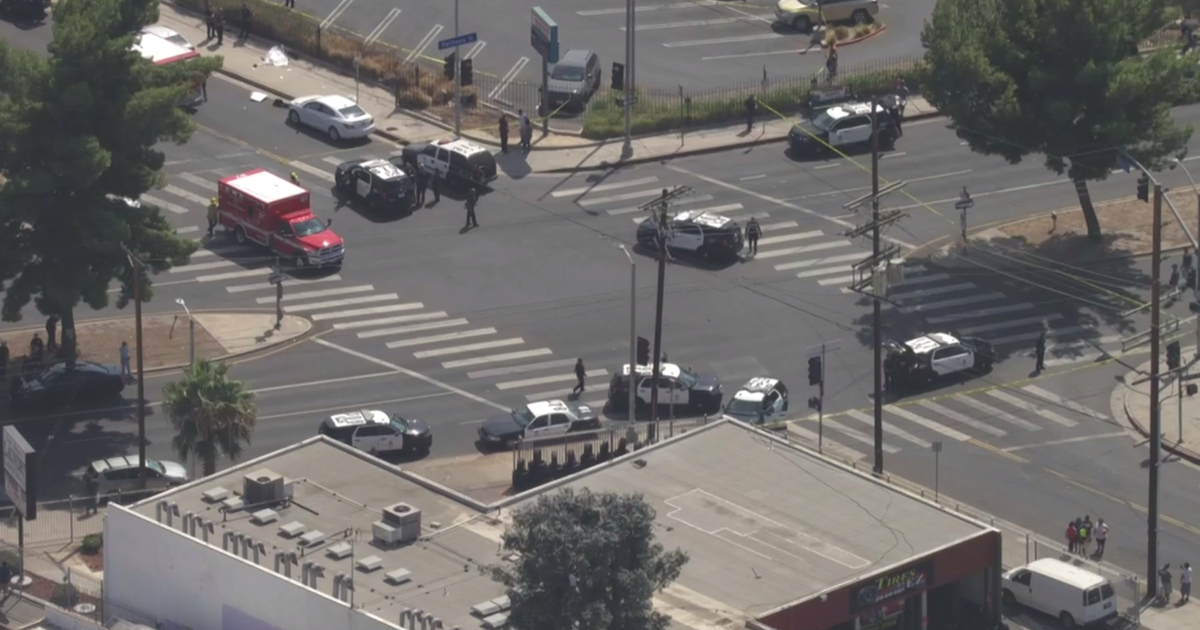 Authorities are continuing their search for the gunman wanted in connection with a… deadly shooting that took place in Panorama City on Wednesday.
The first scene took place around 2:30 p.m. on Parthenia Street and Tobias Avenue, near the Sepulveda Recreation Center, where a three-car collision had just occurred.
When the parties involved exchanged information in the area, they were approached by an unknown gunman who opened fire on the group, hitting four of them.
One of the victims, now identified as 37-year-old Sylmar resident Jonathan Santillano, was pronounced dead at the scene, while three others were injured, two of whom were taken to hospital for treatment. As of Thursday, both are said to be stable. The fourth victim was treated at the scene for gunshot wounds.
After the shooting, the suspect is said to have initially fled the scene in what Los Angeles police officers called a "newer BMW," although they have retracted that statement.
Surveillance video from the Valley Indoor Swap Meet shows a man in a white T-shirt running down the street of the L Super Super Market, waving his arms at the crowd before opening fire. He then fled the scene back in the direction from which he came on foot.
Matthew Wilson, a Panorama City resident who was nearby at the time of the shooting, shared what he saw on Wednesday.
"I noticed there were loud bangs, more of scattered shots," he said.
No further information was available about the suspect.
A memorial at the scene of the incident grew overnight, with dozens of candles and flowers lit on the sidewalk.
TUSEN Los Angeles reporter Lauren Pozen spoke with Santillano's brother, Michael, on Thursday morning. He said his brother leaves behind three children, ages 17, 8 and 7.
"I just started CPR," said Michael Santillano. "He had two wounds, one on his chest."
He explained that Jonathan was not even involved in the accident that preceded the shooting, but had been hit by a car after witnessing the incident from the nearby car shop where he worked.
"He wasn't looking for trouble. Wrong place, wrong time," Santillano continued.
Anyone who may have witnessed the incident or have more information about the shooting was asked to contact Detective Steve Castro of LAPD's Valley Bureau Homicide at (818) 324-1975.