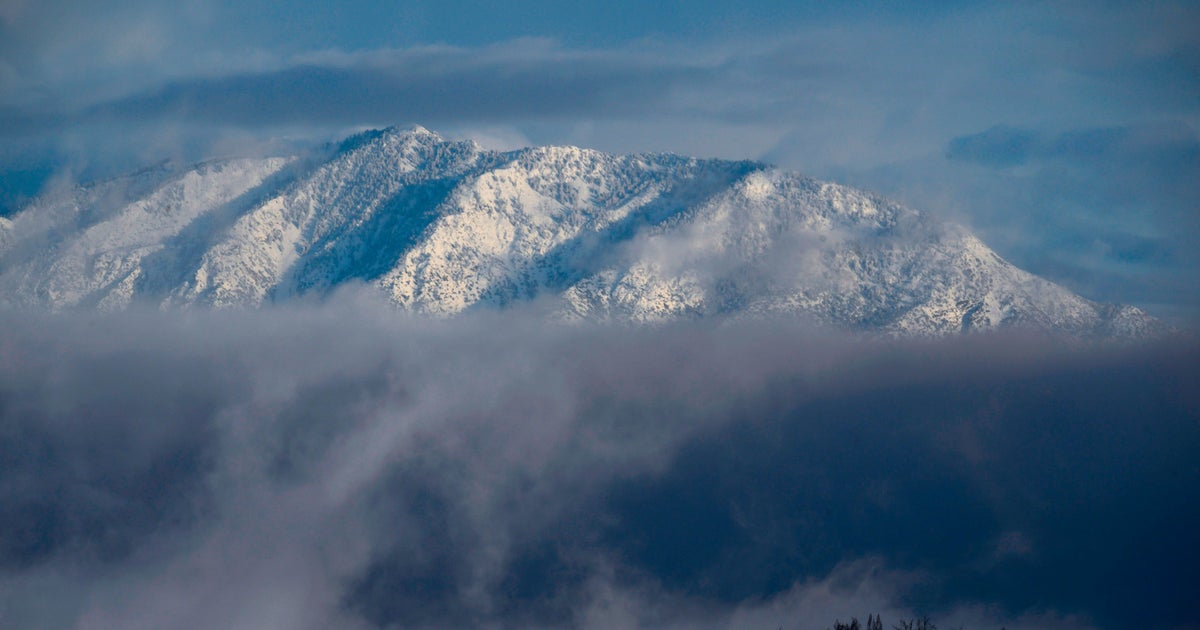 Rescue crews in Southern California have found a missing 75-year-old hiker on the same mountain where actor Julian Sands remained missing.
Jin Chung of Los Angeles was at Mount Baldy Tuesday afternoon, the San Bernardino County Sheriff's Department announced Tuesday evening. He was taken to a hospital with "weather-related injuries and a leg injury," the sheriff's department said, but he was still able to walk out of the woods "with some help."
Chung was reported missing on Sunday, the sheriff said. He had driven to the mountain with two others and made plans to meet them back at the vehicle at 2 p.m. that same day, but did not return, authorities said.
The sheriff's department said Tuesday that 65-year-old Sands is still missing and "no evidence has been found for his current location."
Sands was first reported missing on January 13 while hiking in Mt. Baldy, located in the San Gabriel Mountains about 40 miles northeast of downtown Los Angeles. It borders LA and San Bernardino counties.
The department previously warned hikers to "stay away" from the Mt. Baldy area.
"It's extremely dangerous and even experienced hikers get into trouble," the sheriff said.
Earlier this month, Crystal Paula Gonzalez, a mother of four, died after sliding more than 500 feet downhill to Baldy. She was described by friends and family as an accomplished walker.
Sands starred opposite Helena Bonham Carter in director James Ivory's 1985 British romance, "A Room With a View".
He also had major roles in 1989's "Warlock," 1990's "Arachnophobia," 1991's "Naked Lunch," 1993's "Boxing Helena," and 1995's "Leaving Las Vegas."
Sands has consistently worked with minor roles in film and television over the past several decades.
Thanks for reading TUSEN NEWS.
Create your free account or log in
for more features.
.