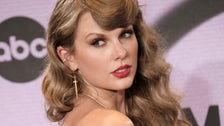 The head of the ticketing platform SeatGeek called for the breakup of Ticketmaster and Live Nation during a congressional hearing Tuesday, joining senators from both parties and antitrust lawyers who hammered the merged companies as a monopoly that uses threats to control the industry. dominate and hurt consumers.
"The only effective remedy now is a structural one: the dissolution of the joint ownership of Ticketmaster and Live Nation," Jack Groetzinger, CEO of SeatGeek, told the Senate Judiciary Committee. "To improve our industry, we need to restore competition."
Senators had called for a committee hearing following a debacle last year surrounding Taylor Swift's "Eras Tour" sales, which saw consumers face website outages and long waits in a fruitless search for tickets.
Ticketmaster, which sells tickets, and Live Nation, which promotes concerts, merged in 2010 with then-President Barack Obama's Department of Justice approval—something Senator Mike Lee (R-Utah) and other Republicans certainly noticed at the hearing. .
Since then, the combined company — called Live Nation Entertainment — has been regularly accused of threatening venues that don't use Ticketmaster with the loss of acts promoted by Live Nation.
"When they speak to people who own or manage venues, their biggest fear is that when they leave Ticketmaster, they will lose content," says Jerry Mickelson, the CEO of Jam Productions, a Chicago-based music promoter. "Whether it's said or not, it implies that if I don't use Ticketmaster I won't get all the shows I want."
The company has also been accused of charging exorbitant fees, which can amount to 25% or more of the cost of a ticket, and of failing to adequately handle demand for popular events such as Swift's concerts.
Joe Berchtold, the chief financial officer at Live Nation Entertainment, defended his company at the hearing, stressing that it poses no threat to venues and argued that the industry has enough competition from SeatGeek and others.
He apologized for mishandling Swift's ticket sales and blamed the snafu for technical difficulties.
"We were hit by three times the amount of bot traffic we've ever experienced," Berchtold said. "That has resulted in a terrible consumer experience, which we deeply regret. We apologize to the fans. Our apologies to Ms. Swift. We have to do better, and we will."
Senator Richard Blumenthal (D-Conn.) sarcastically praised Berchtold for a "stunning performance."
"You brought Republicans and Democrats together in an absolutely united cause," said Blumenthal, who also referenced some of Swift's lyrics. "Ticketmaster should look in the mirror and say, 'I'm the problem. It's me.'"
Although the fiasco surrounding her tour prompted the hearing, the singer did not testify. And many senators looked beyond Ticketmaster's failures in that incident and focused on broader anti-competitive practices in the industry.
Senator Amy Klobuchar (D-Minn.), who chairs the Judiciary Committee's antitrust subcommittee, used a Swift reference of her own to argue that the Justice Department should look at splitting up Ticketmaster and Live Nation.
"To have a strong capitalist system you need competition. You can't have too much consolidation," Klobuchar said. "Something that unfortunately for our country, as an ode to Taylor Swift, I'll say we know all too well."
.