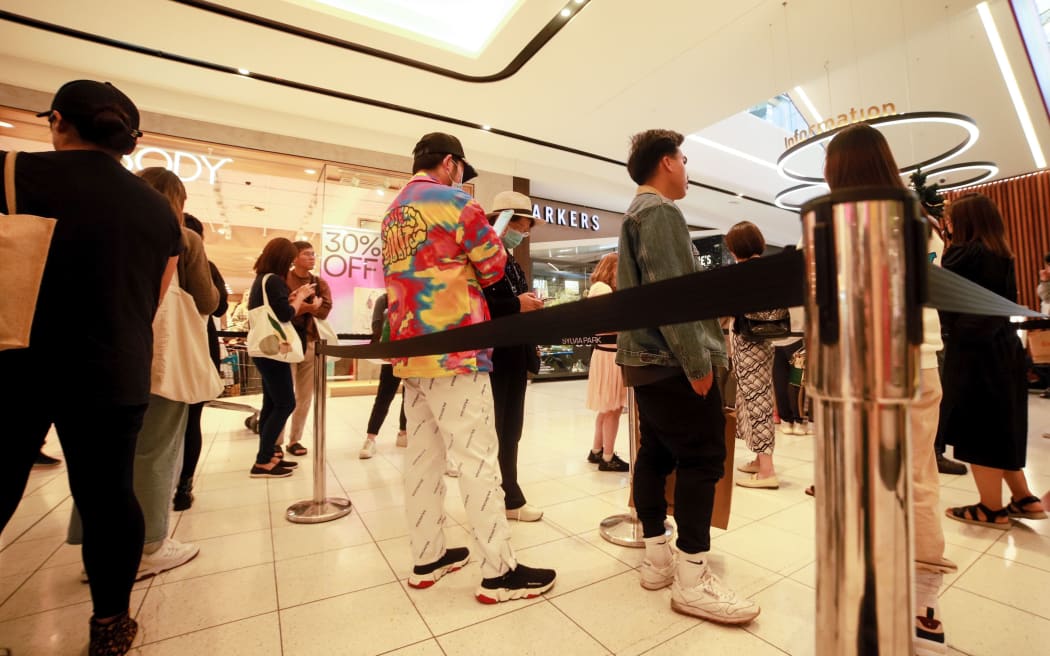 Black Friday sales have kicked off with gusto as crowds of Kiwis eager to save money on their Christmas gifts are pouring into stores.
With Covid-19 restrictions eased and four weeks to Christmas, people seemed unconcerned about stimulating the economy amid a looming recession.
Fernanda Tapia had a special mission and $200 to spend.
"I was looking for this teddy… that's what I came for," she said of the giant green stuffed animal.
Others, like Clynton Janke, came up with a wish list.
"I'm looking for some clothes for myself, for my son and some toys for my boy for Christmas."
Official data showed that retail sales have not recovered as strongly as expected – up 5 percent in the three months to September compared to the same period last year, despite easing Covid-19 restrictions.
Not everyone was impressed with today's discounts.
Chris Swannell was hoping to do his Christmas shopping.
"I still notice that some of the prices are still quite high and even with the discounts a bit over the top. I think I'm also frustrated because I can't find what I wanted for Christmas."
The Reserve Bank has asked people to rein in their purchases to curb inflation, but many customers RNZ spoke to said now was not the right time to lock up their wallets.
Janke was one of those who untied their wallets.
"It's been a rough couple of years for most people and it's time to get out there and have a little fun and get something nice for everyone."
Others, like Swannell, were more cautious.
"I've been listening, I haven't spent a penny today. That's a consideration that you have to be careful about – how you spend your money and I'm really aware that Christmas is coming and the weight of what it [Reserve Bank governor Adrian Orr] has proposed."
Perhaps the best measure of spending intent should come from the man in the red.
Santa has returned from the North Pole for mall photo shoots, saying Lego and Barbie dolls were still at the top of kids' lists.
But the pressure of work hit hard.
'Especially at the North Pole, with all the elves, they give me trouble now that they don't want to work. They work for pleasure, you see.'
.