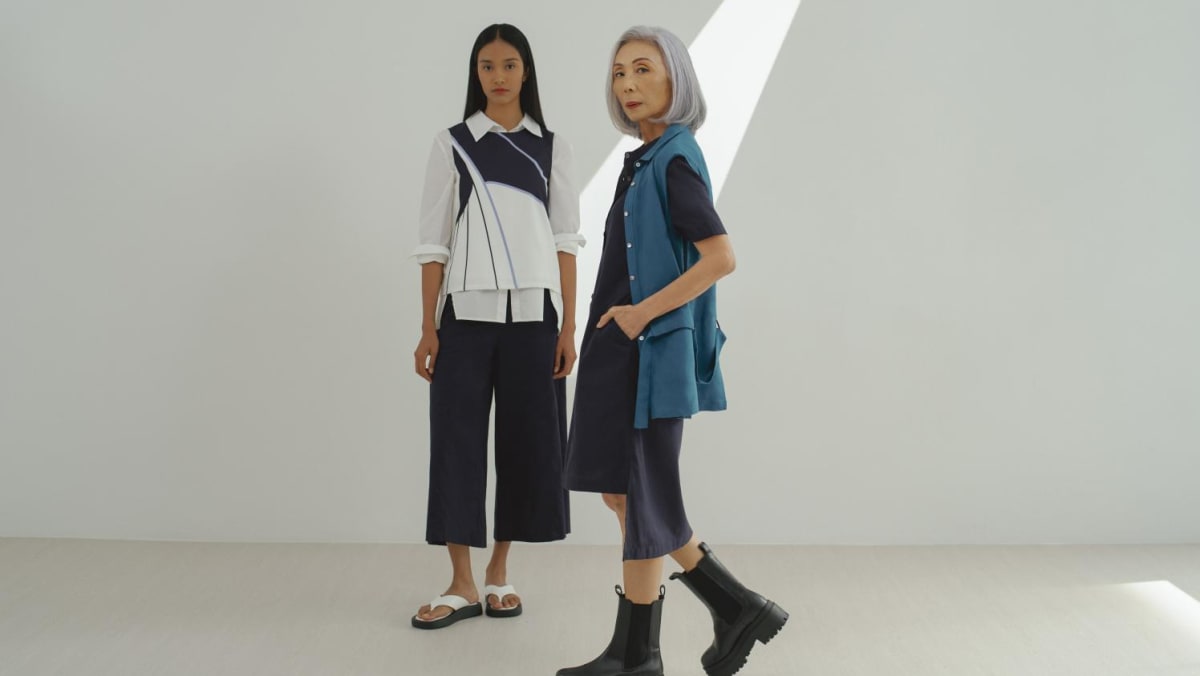 "When I turned 50, I couldn't find clothes that I felt comfortable in. I didn't want to wear the clothes my mother wore when she was 50 years old. At the end of the day I was just stuck with shorts and a T-shirt. I was lost, I couldn't find clothes that fit me, age appropriate yet stylish. The choices for people of my age group are frankly very limited in the local fashion scene," said Ong, when asked about her opinion on fashion choices for older consumers.
Ho revealed that her clients also have the same problem. "There are a lot of ladies in their 40s and 50s who always tell us that they can't find trendy clothes and that they wish there were more brands for them. They don't want to dress like they're 50, even if they're 50," she said.
Of course, it's also a foolish assumption that you should give up her sense of style as she approaches her golden years. Ong herself is living proof that a woman can still dress stylishly yet age-appropriately no matter how old she is.
"I think it's partly a result of the judgment we get from those around us, and the fear of that judgment. We tend to say to ourselves 'oh, we shouldn't dress like that because people will talk about me'. On the other hand, we are also the ones who make the same judgment on ourselves – like 'I shouldn't be wearing this, it's too young for me'… We need to get out of that mindset – why should we let society dictate what we do? or not to wear?" said Approx.
.