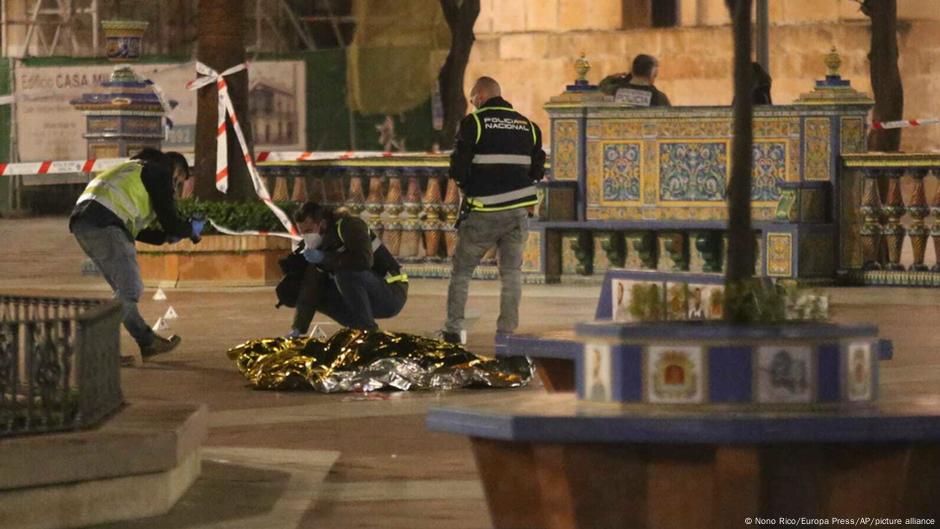 At least one person has been killed and another seriously injured by a man brandishing a bladed weapon in southern Spain on Wednesday, officials said.
El Mundo newspaper reported that at least four people were injured.
Police say the suspect has been arrested.
Spain's National Court said a judge is investigating the stabbing as a possible terror attack.
What we know about the stabbings
A statement from the Interior Ministry said: "Just after 7pm (1800 GMT) this evening a man entered the church of San Isidro in Algeciras where, armed with a machete, he attacked the priest, leaving him seriously injured."
"He then entered the church of Nuestra Senora de La Palma, where, after causing damage, he attacked the sexton. The sexton managed to leave the church, but was caught by the attacker outside and suffered fatal injuries," said the statement. .
The two churches are about 300 meters apart.
Francisco Garcia, the secretary general of Spain's bishops' conference, said he received the news "with great pain".
"These are sad moments of suffering, we are united by the pain of the families of the victims and for the diocese of Cadiz," Garcia wrote on Twitter.
fb/nm (TUSEN, TUSEN, Reuters)