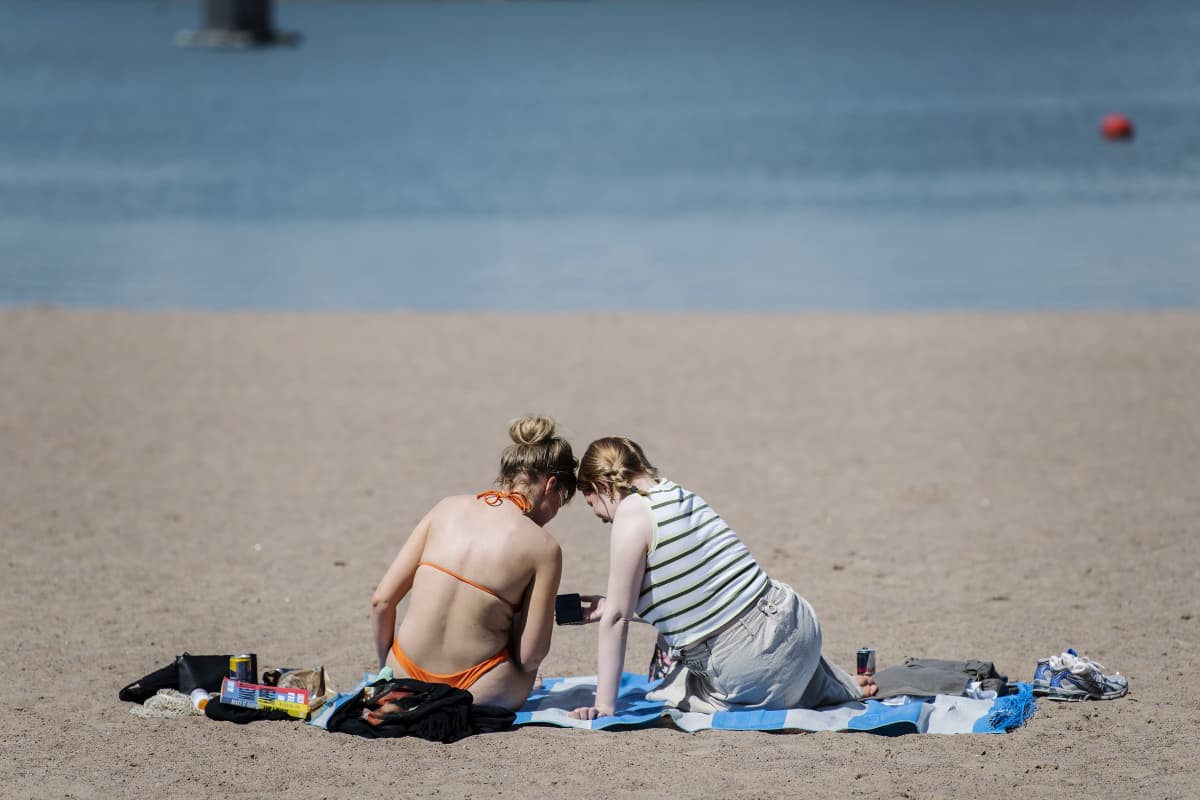 Finland crosses its elusive 25 degree Celsius heat threshold on Friday, forecasters said.
Much of the country can expect a heat wave this Midsummer weekend.
In southern and central regions, the Finnish Meteorological Institute (FMI) said highs would reach 25 degrees Celsius (classified as "warm" in Finland) around noon on Friday, coinciding with New Year's Eve.
By Saturday, the mercury is expected to climb to 30 degrees in these regions.
IMF meteorologist Henry Nyman said on Friday the 25 degree Celsius conditions are unlikely to extend north of Kajaani. In northern Ostrobothnia and Kainuu, temperatures will hover between 22°C and 25°C, with cooler weather expected in Lapland.
Traditional summer solstice bonfires are banned on Friday in areas where there is a risk of wildfire or brush fire. These include the Åland Islands, South West Finland, Satakunta, Uusimaa, Kanta-Häme, Päijät-Häme and Kymenlaakso, as well as parts of Rovaniemi, Ylitornio and Pello.
"All types of open fires are prohibited, including bonfires. Rescue officials cannot grant special permission to start fires in these areas," explained Petri Talika of the Kanta-Häme Rescue Services Department.
The Finnish Environment Institute (Syke) said on Thursday that levels of toxic algae in the sea remained low, due to relatively cool water temperatures so far this summer. The risk of blue-green algae in lakes, however, will increase as the weather warms.