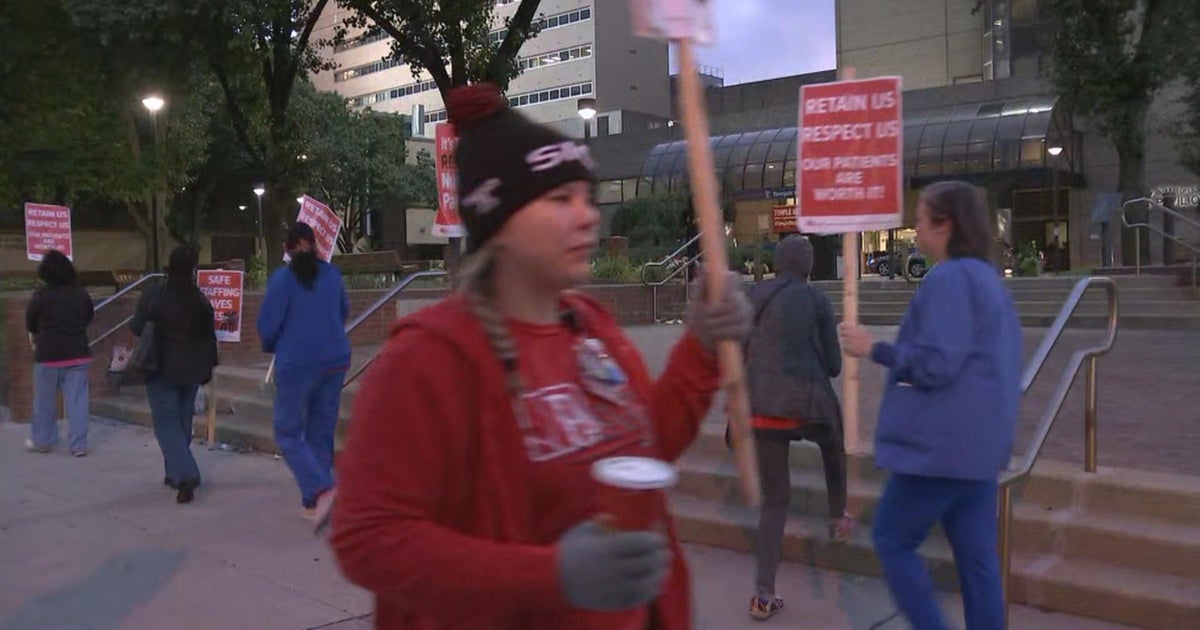 PHILADELPHIA (TUSEN) — Primary health workers at Temple University Hospital walk along the picket line.
Organizers say Friday's picket action is intended to draw attention to serious and ongoing staff shortages at the hospital.
They say this hurts patients and caregivers alike.
"We want to show that they are not investing in their staff, which we believe is the most important part of healthcare, and we ask them to come to the table in good faith to negotiate and to respect the nurses and related professionals who provide this hospital. afloat," said Mary Adamson, an RN at Temple Hospital who also serves as the president of TUHNA.
The health union workers say their current contract will expire on September 30.
Central to their negotiations are quality of care, such as recruitment and retention, prevention of violence in the workplace, and resources and protection for caregivers.
"Some may think this contract is about monetary value, but it isn't," said Carlos Aviles, the president of the TAP Union. "It's about the quality of care. It's about your family. You need to understand that your family members aren't getting the quality care they deserve because we have patient ratios where a nurse has to care for six critical patients versus three or four.
According to them, the hospital's workforce has decreased by 15% in the past three years, while the influx of patients has increased.
The nurses and related professionals attending the informational picket will be off work or on a break on Friday.
CBS3 contacted Temple Hospital about the protest, but we haven't heard anything yet.
.