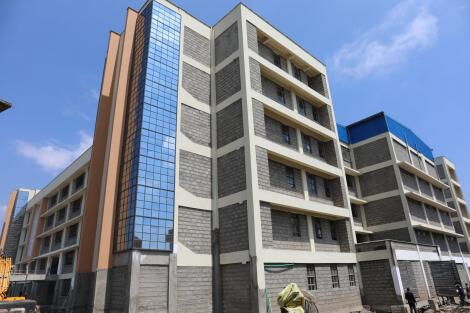 More than 2,500 traders in the new Ngong market complained of huge losses after a week-long blackout in the area.
The blackout was a result of Kenya Power shutting down following the failure of the Kajiado Provincial Government to pay a bill of Ksh2 million.
The traders demanded that the market's management and the provincial government resolve the matter as they lost customers who were afraid to enter the market because of the dark.
The state-of-the-art market of Ngong in Kajiado province.
TUSEN.co.ke
"We want management to solve the problem because we pay the government every month. Why do we have power outages every now and then?
"We are afraid to do business or make cash transactions because of the darkness," complained Terresia Nyokabi, a trader.
In addition, the traders appealed to the government to put solar panels on the market as a permanent solution so that they could continue trading in the event of a blackout.
"The government should install solar panels here as a permanent solution, because we are tired of sitting in the dark.
"Otherwise they would have to maintain continuous bill payment for us and our customers," said another trader Simon Maina.
In addition, the traders stated that the government had promised them a better and more efficient work experience, which was not the case.
They added that the power outage followed a month earlier and added that the matter was only resolved after protests from the businessmen.
The traders were moved to the Ksh700 million market by the Ministry of Transport and Infrastructure in April 2021.
The five-story building was intended to create a dignified space that was safe for merchants to conduct their business.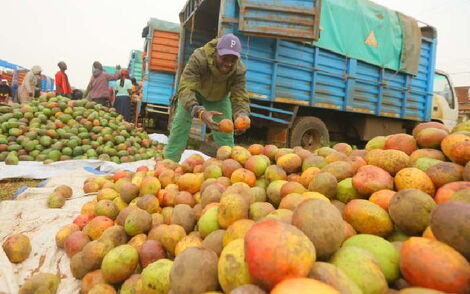 Traders display mangoes at Riosiri Market in Kisii County
Courtesy