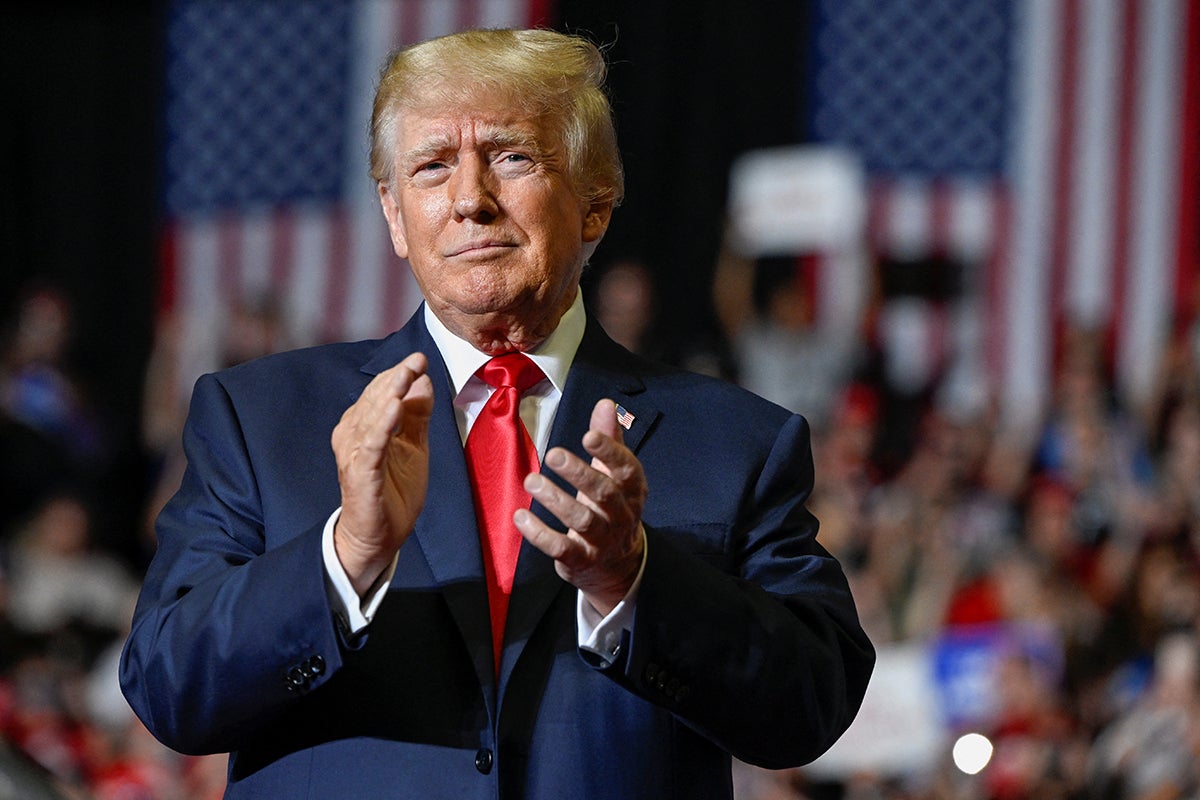 Former President Donald Trump claimed on Wednesday that most agents at the federal law enforcement agency he routinely accuses of bias against him cast their 2020 election votes for him anyway.
Speaking on TUSEN News host Sean Hannity's nighttime program of the same name, Mr. Trump was asked if he would release surveillance footage of the Aug. 8 search of his Palm Beach, Florida home and office by FBI agents.
Mr Trump has previously said he has been asked not to make the images public out of concerns for the security of the agents, and he told the TUSEN host he "wanted no one to get hurt" by releasing the images against advice.
But he added that he believes "most people within the FBI" — outside of "top groups" — "probably voted for Trump."
Trump's claim that ordinary cops overwhelmingly support him has been echoed by right-wing media figures in the weeks since the search of his home.
Initially, many prominent Republicans said the search was evidence that the FBI should be disbanded or disbanded, but after criticism, many have changed their minds and have since stated that only the highest echelons of the agency have been politicized in their view.