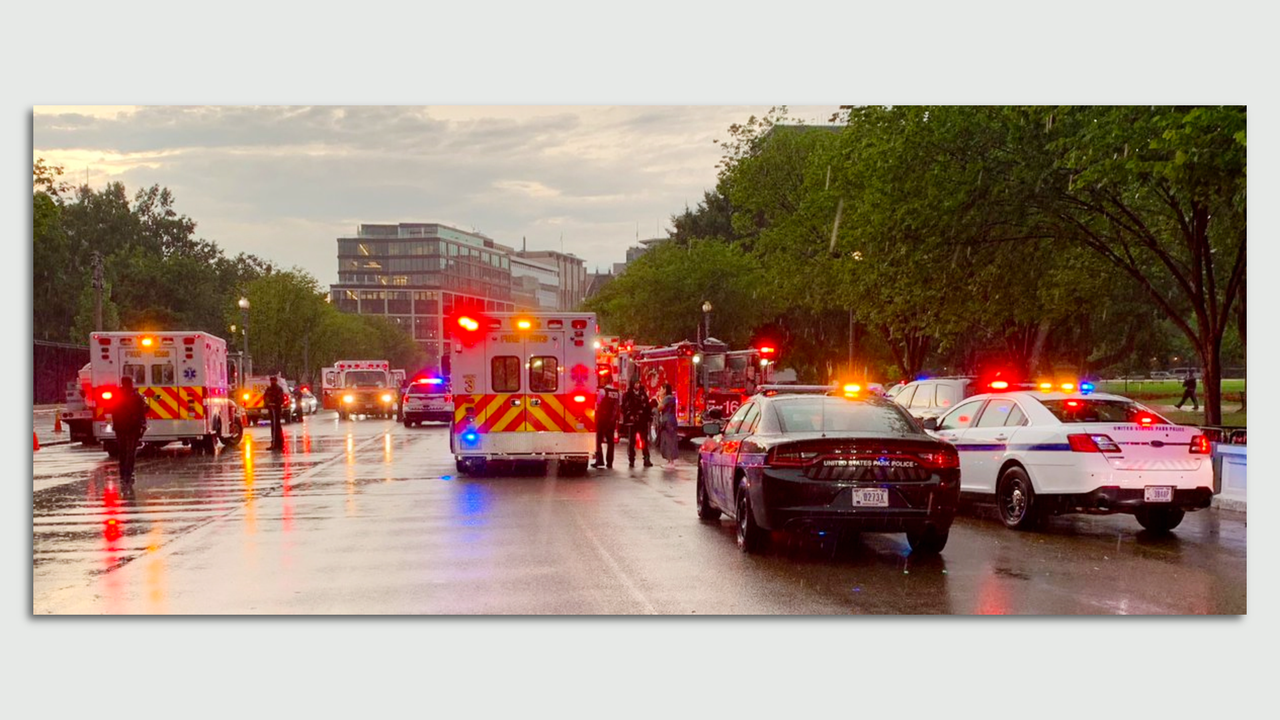 Three people died after being hospitalized for injuries sustained by a lightning strike in a park near the White House, the Metropolitan Police Department said Friday.
The last: DC police announced a third victim on Friday — a 29-year-old man whose identity is being withheld until his family is notified, DC police told TUSEN.
The other two victims were 76-year-old James Mueller and 75-year-old Donna Mueller, of Janesville, Wisconsin.
DC police said Friday morning that two other people injured in the Lafayette Square strike were in critical condition at local hospitals.
The big picture: Two men and two women were hospitalized Thursday night with "serious life-threatening injuries" after the incident in the park, according to the District of Columbia Fire and Emergency Medical Services Department (DC fire and EMS).
Officers witnessed the lightning strike and immediately began providing assistance to the four victims, a fire service spokesman said.
What they say: "We are saddened by the tragic loss of life after the lightning strike in Lafayette Park. Our hearts are with the families who have lost loved ones and we pray for those who are still fighting for their lives," said Karine Jean-Pierre, press secretary of the White House. said in a statement Friday.
The National Weather Service issued a severe thunderstorm warning for the area Thursday evening.
There was a "6-stroke flash near the White House that hit the same point on the ground" at 6:49 p.m., analyst Chris Vagasky told the Washington Post.
That means six individual current spikes hit the same point on the ground within half a second, he said.
Lafayette Square is adjacent to the White House, the Eisenhower Executive Office Building, and the US Treasury to the north.
our thought bubble, via Andrew Freedman of TUSEN: Severe thunderstorms with damaging winds and abundant cloud-to-ground lightning swept across the DC area during the evening rush hour, with National Weather Service warnings.
Lightning strikes kill an average of 20 people a year in the US and injure many more. During the storm that injured this group, a 58 mph gust was recorded at nearby Reagan National Airport, and reports of downed trees and power lines were also coming in.
Editor's Note: This article has been updated throughout with new details.
.