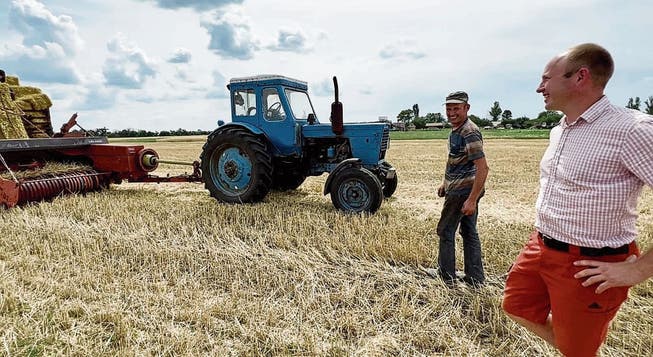 All Against Russian Wheat Blockade: Ukrainians Find Creative Ways to Export Grain
The export of grain from Ukraine via the Black Sea is slow. The country is now looking for alternative routes.
The wheat is barely knee-high, but farmer Maxim Vorobiow starts harvesting anyway. "The rain pushed the stalks and ears down, many grains of wheat fell to the ground and were lost." A green combine harvester rattles across the huge field in the middle of the Donbass. The next positions of the Russian invading army are about 30 kilometers to the south-east. Vorobiov's fields are thus within range of Russian artillery.