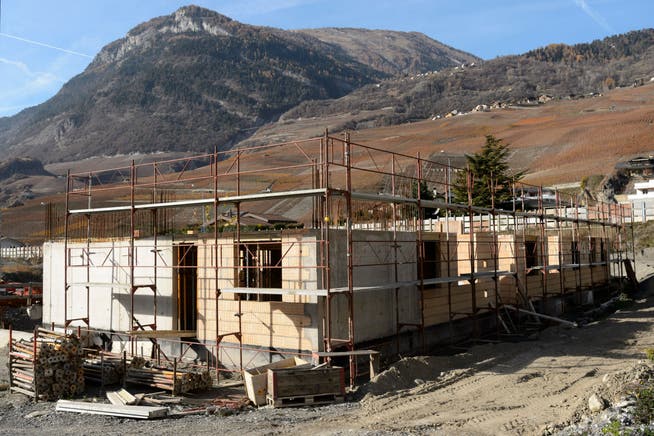 inflation

Up to 10%: construction becomes massively more expensive – but not everywhere in the same way
If you want to build, you have to dig deeper into your portfolio. The price level in the construction industry has increased by 7.7% since last year. This is shown by new figures from the federal government. Eastern Switzerland in particular feels this.
Construction prices increased by 4.9% between October 2021 and April. Since April 2021, growth has even been 7.7%. This is the result of figures published Friday by the Federal Statistical Office (FSO). According to a press release, this increase is due to the growth of prices in the building and civil engineering.
The drivers of building construction were mainly higher prices for concreting and reinforced concrete work. However, sanitary facilities, windows, exterior doors and gates have also become more expensive, although to a lesser extent. Since October, prices have risen the most in northwestern Switzerland (+6.8%) and central Switzerland (+5.6%).
In civil engineering, the BFS attributes the price increase mainly to track construction – that is, superstructure, earthwork and substructure. But support structures also cost more. Eastern Switzerland, in particular, is suffering the effects of inflation. In the region, prices increased by 9.8%. In northwestern Switzerland, it was 5.8%. (rwa)